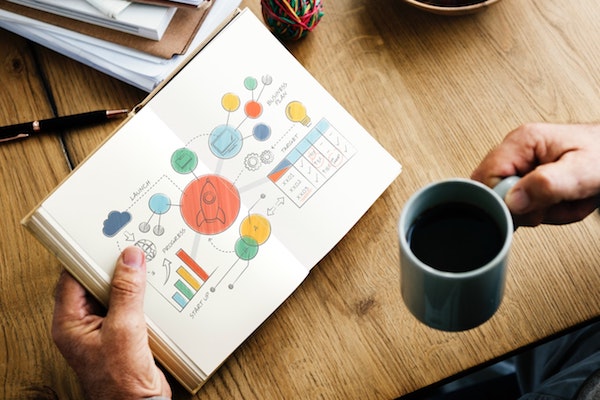 When it comes down to startups, as well as emerging businesses, they have to make efforts to succeed in getting where they want. Can newly-established businesses make a real impact?
As a matter of fact, yes. You can be profitable and bring change in the world. Startups in developing economies, for instance, are addressing their issues through ingenious technologies and solutions. There are many countries for starting a new business right now. There are more opportunities than ever before and entrepreneurs are basically thriving. In such nations, economic transformation is driven by businesses that are catering to all sorts of needs.
The question now is: what are the best markets for startups? In which ones is it worth investing? Global economic growth is determined by powerful markets, which are becoming more and more sophisticated. These are the fastest-growing markets for aspiring entrepreneurs who are looking to make it.
China.
In the good old days, people would look to the West as far as pursuing growth opportunities was concerned. Nevertheless, the East provides countless opportunities covering a wide range of sectors, such as information and communication technology, energy, and finance. China is largely considered the most attractive market. Its economy is the world's second largest by nominal GDP. It is believed that by 2030, China will be the globe's largest economy. This is what the financial rankings suggest. If you take a close look, you will instantly understand that China has considerably emerged, growing three times as fast as the United States. While it is true that, in the last period, the economy has slowed from 7,0 percent to 6,9 percent, there is nothing to worry about. The success of the nation is attributed to the combination of capitalism and command economy.
Getting a startup off the ground in an Eastern country requires a certain level of adaptiveness. The market and culture are highly different from others. It is of paramount importance of localize your product – in other words, to give it a local flavor. This implies understanding the landscape. Examples of startup-friendly cities include but are not limited to Beijing, Suzhou, Dongguan, and Chengdu. It is interesting to note the role that the nation has played in the development of other economies, notably that of Israel. For a very long time, China has been Israel's most significant export market. The two countries share a deep relationship, being brought together by their economical ties. The Chinese have a keen interest for technology and expertise.
Dorian Barak, a China-Israel tech investment expert, said that 'infrastructure like the new train not only make it faster to reach mainland cities like Dongguan, but also serves as a guidepost for companies seeking to enter or expand their operations in China. For these companies, the train serves as a giant arrow pointing at cities like Dongguan, highlighting that this location combines the easy access, cost incentives, technology resources and of course mobility to warrant opening a corporate office.'
India.
India's economy is lucrative to say the least. 2019 may just be the best year for this country. The state of the nation in terms of production and consumption of goods and services is to become higher than ever and to create jobs for millions of people. The ever-increasing volume of foreign investments in India represents the main monetary source for economic development. Among the most noteworthy markets for newly-established businesses, India and China are the ones most likely to eliminate inefficiencies in global trade.
At present, India is the world's fourth-largest economy. Its GDP can even overtake that of the United States. In the years to come, economic growth will affect emerging cities, which have some of the most impressive development plans for infrastructure. The nation will surely be in need of means to support its livelihood. By this time, consumption will have already risen and a significant portion of the population will have had a steady revenue growth. Startups that are entering India this year or the following one will experience nothing but favorable conditions.
Israel.
If you want to start a business in a specific country, Israel would be a good choice. The nation quickly managed to transition from an emerging market to a developed market, as opposed to Qatar or Taiwan. There is no denying the fact that Israel is a small country, but that does not mean that it does not stand a chance to be prosperous. In the offset that the nation was not backed by the United Kingdom and America, through military and diplomatic aid, progress would not have been possible.
Israel is a technologically-advanced market economy. Dorian Barak, who has been an Executive Director of KuangChi Science Limited since February 01, 2017, draws attention to the fact that innovation is possible owing to the cooperation with China and Israel is increasingly attractive for Chinese investors. Innovation is promoted in various fields, like Internet, cybersecurity, and computer vision. Startups companies, as far as they are concerned, are able to experience consistent growth through 2019, raising capital in billions. It is clear that the Israeli economic system has maturated over the years. Israel is the leading powerhouse for innovation and pioneering technologies, offering those interested the chance to have it all.
Russia.
It is common knowledge that startups are currently soaring in Russia. Strong education, as well as engineering standards, are mixing with pioneerdom. The organizations that are emerging at the time being are shaping the future of the economy. Startups are very fortunate, which means that they enjoy a great deal of success. The potential in the country is huge. In spite of the fact that Russia does not have too many foreign investments, it is doing pretty good. There are many pros to doing business in this part of Europe.
On the one hand, the population is educated. Citizens know exactly how to function in a modern economy. On the other hand, the financial system does not show signs of weakness. Following 1998, the economy was completely restructured. The outcome is that the economy is strong in the absence of foreign investments. Actually, it is booming, enjoying numerous years of growth. Sure, there are some challenges to overcome, yet the opportunities are too good to miss.