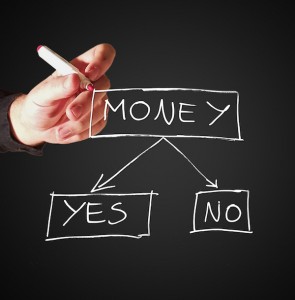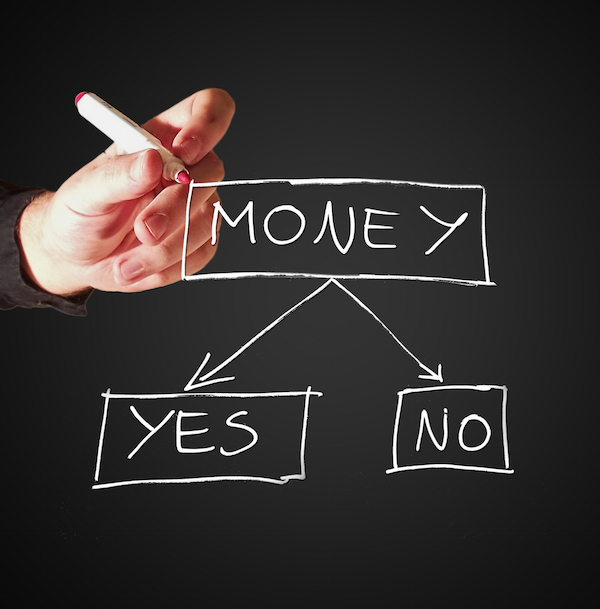 If you're a millennial looking to take out a personal loan, a business loan, or even a mortgage to buy your first home, you may be wondering how to secure the money you need. If you don't have the borrowing history necessary to have a great credit score, it may be hard for you to secure the financing you need from a bank.
There are a number of companies that are growning from strength to strength by utilizing technology to make lending and borrowing much easier for our generation. Entrepreneurs and technology have joined forces to solve the problems that banks and other more traditional lenders have failed to solve for years.
SoFi.
SoFi is a company that most have heard of by this point, and for good reason.  It's one of the larger privtely held lending companies on the market and they're committed to helping potential borrowers in all walks of life. Part of SoFi's goal is to create social finance (hence their name), a type of lending that looks at a potential borrower from a number of different angles to determine whether or not they are suitable customers.
They have even created a platform in which their members can share information to one another to help encourage peer-to-peer lending.
Fundera.
If you are a small business owner, Fundera could be a great resource if you are looking to a loan to help grow your business.
When it comes to traditional business loans, there are tons of hoops you have to jump through, forms you have to fill out, and waiting you have to do in order to find out if you've even been accepted!
When it comes to Fundera, they have made it so that they take care of many of the mind-numbing aspects of a small business loan so that you don't have to. All you have to do is answer a few quick questions and they will take care of the rest! They've also expedited the process by creating a network of lenders that they work with to secure people the money they need to help their company take the next step!
Prosper.
This peer-to-peer lending company that allows borrowers and lenders to help solve each other's financial needs. Prosper is known to offer great greats, competitive terms, and an evaluation that considers more than just your credit score. While it is a peer-to-peer lending site, Prosper serves as connecting party to make sure that both lenders and borrowers have a positive and productive experience on their platform.
Upstart.
Upstart doesn't only look at your credit score to decide whether or not you are eligible for a loan, they also look at factors such as work experience, education, and more. They are able to accurately determine whether or not you are a good applicant thanks to their algorithm.
While traditional major lenders will almost exclusively look at your credit score, companies like Upstart have realized that there is a quite a lot more than your credit score which can determine whether or not you will be a responsible borrower. Because UpStart takes multiple factors into consideration, it makes it possible for potential borrowers with less than perfect credit to received competitive rates and terms.
If you are looking for a loan without the need for a credit check, other lenders exist that also fill this void, as is an increasingly growing segment of the finance market, as the number of bad credit applicants are on the rise.
LendUp.
LendUp is a company that has decided to throw the concept of credit score out the window entirely. On top of offering credit cards and line of credit loans, they also provide free online classes that are designed to increase financial knowledge and literacy. That not only helps users in the current, but also allows them to better prepare for their future.
Network Capital Funding.
This company has prided itself on serving as an intuitive loan software that makes it possible to automate the documents needed to complete a loan application and file it. Network Capital Funding is known as being digitally and technologically forward among the millennial generation. Part of that is thanks to the fact that they have made it a priority to fill their staff with younger workers that are able to identify with and communicate with their consumer base. On top of that, Network Capital Funding has made it a priority to cut the time out of the application process – it can close loans in as quickly as two weeks.
Unisource.
What a lot of people don't know – especially those that are just entering the housing market – is that title and escrow companies have made themselves a pivotal part of the mortgage loan process.
These title and escrow firms work closely with mortgage lenders, who continue to work to approve and close loans faster than ever before. When it comes to Unisource, they have made it possible to combine the advantages of centralized information and with efficient processing thanks a technology focused business model.
Unisource takes advantage of automation and machine learning so that buyer information can be quickly aggregated from a number of online sources. This makes setting up customized options easier so that they can find the right mortgage lenders for you as quickly as possible.
Kabbage.
When you're looking to get a loan as quickly as possible, this company might be right for you. They're primary goal is to help small businesses save time when it comes to loan applications and apply in only a few minutes.
They go far beyond simply looking at financial statements too. They consider factors such as business performance and analyze what level of loan a given company qualifies for based on that. Kabbage prides itself on being one of the fastest lenders in the business when it comes to small business loans, and for good reason. They're known for being able to get applicants the money they need within 24 hours.
If you are looking for a loan, it may be time to consider thinking outside the box and taking advantage of modern-day technology just as these companies have done. Chances are you will be able to find the perfect situation for you or your company.