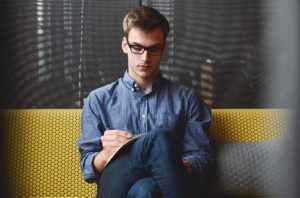 Millennials are starting more businesses than ever and paving new roads for those who are looking for new ways to strike out on their own. One likely concern for these individuals is how to grow their money so they have more capital to reinvest back into their companies.
If you are a young entrepreneur looking for investment opportunities that are both viable and affordable, then there are several trends you may want to investigate.
1. Real Estate.
Investing in real estate can give you the opportunity to gauge the market carefully and create a plan to realize both long and short-term goals. While this market does have some risks, it is usually not as unstable as the stock market, which can be perilous for newcomers. You can also begin with small investments, such as sharing ownership of a summer home or buying a small commercial building to house your company.
Working with a real estate broker can help you keep better track of the market's atmosphere and keep you informed when properties become available. Let your broker know about what kinds of opportunities you are looking for and what gains you hope to make, as this may help him or her find more suitable opportunities for you.
2. Other Entrepreneurs.
Millennials have been universally blamed for destroying certain markets, including the diamond and fast food industry, as they are increasingly putting their money into other ventures. However, these actions are not as destructive as those of the previous generations have made them out to be, and many young entrepreneurs have discovered that investing in other startups can be profitable in more than one way.
If you are considering putting some money into other small businesses, one of the most effective ways to begin is by making connections with their owners. Not only can this garner trust within your entrepreneurial network, but it can also help you better understand which companies are most in line with your investment plans and goals.
3. Retirement Accounts.
If you are in your 20s or 30s, you may not be thinking much about retirement at this point. However, there are many advantages to investing in the future, especially if you want to enjoy your golden years by traveling or buying a second home. This can be especially important if you plan to do any long-term investing once your company starts to grow.
There are several factors to look into when you first set up a retirement investment fund. First, learn about state and federal contribution limits for each account you want to set up. Both Roth and IRA accounts typically have the same cap until the holder reaches age 50. After that, you may contribute more each year. These accounts are usually quite low risk, which makes them a good choice for you as a young investor.
4. Forex Trading.
If you are looking for an investment opportunity with a higher risk yet provides you with some real-time trading excitement, then you might consider foreign currency exchange investments, or forex. This type of investing allows you to trade around the clock, five days a week, as you trade American currency with those that are used in other countries. The goal is to make trades that result in a gain when currencies change in value.
While forex trading can be accomplished without a broker, it is wise to work with one in this market, especially when you first begin. A broker's advice and assistance can be invaluable and lower forex investment risk, and you can find one on Fx-List.com, where a variety of filters can help you narrow down your search based on your goals.
Investing can help you build capital and confidence when you are a millennial entrepreneur. Taking the time to find the opportunity that best suits your investment style and goals may yield big returns and help you avoid some common errors many young investors make.