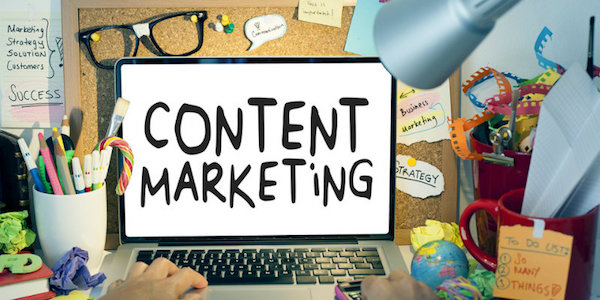 In the digital marketing world, content is king. Virtually all (94%) of small businesses are doing it and 93% of B2Bs use content marketing.
But what if your content marketing strategy isn't working for you?
Just because everyone is doing content marketing doesn't mean they're doing it right. In fact, a study by the Content Marketing Institute found that only 9% of B2B marketers considered content marketing to be "very effective."
There are many reasons why you're not getting the results you want with content marketing.
1. You Aren't Promoting Your Content.
You just published a new blog post on your site. It's informative. It's engaging. It's a topic that your target customers are really interested in. But after you hit the publish button, you walk away from your desk and move on with your day.
You're thinking: Users will just find my content. They'll share it, and my conversion rate will increase.
But that's not how content marketing works.
Creating the content is just one piece of the puzzle. You need to promote that content. Imagine if TV networks created new shows and never advertised them. People might stumble onto the show when flicking through channels, but no one would actively look for the show.
The promotion part is where many businesses struggle and why it's usually easier and more cost effective to work with a digital marketing firm.
So, let's say that you hire a Toronto SEO firm. What will they do to promote your content? If they know what they're doing, they'll use a wide range of promotion strategies, including:
Email newsletters
Facebook posts
Google+ posts
Tweets
LinkedIn shares
Guest blog pitches
Reaching out to influencers to share your content
If you're not promoting your content, you won't get the results you want with content marketing.
2. Your Content Isn't Unique or Engaging.
Are you creating content that's useful and valuable to your readers, or are you just creating content for the sake of creating content?
Take a minute to think about how you're creating your content?
Are you rehashing topics that other people have covered?
Are you hiring cheap writers?
Do you have a strategy for your content?
Do your writers actually know your industry?
If you answered "yes" to the first two and "no" to the last two questions, you're in trouble. Content marketing takes effort, creativity and time. You can't just hand over a list of topics to a cheap writer and hope for the best. You need to have a strategy, you need to hire an expert, and you need to find new and engaging topics to cover. This applies to messenger marketing as well!
Otherwise, your content will get lost in the sea of other similar posts and never really give you the results you want.
3. You're Not Investing Enough Time on Content Marketing.
How much time are you investing into content marketing? If you want results, you have to spend time and money on your campaign.
Effective content marketing isn't cheap, but the ROI makes it worth it.
With that said, simply throwing more money and time at content won't necessarily get you better results. You need to revisit and refine your strategy to make sure that you're on the right track.