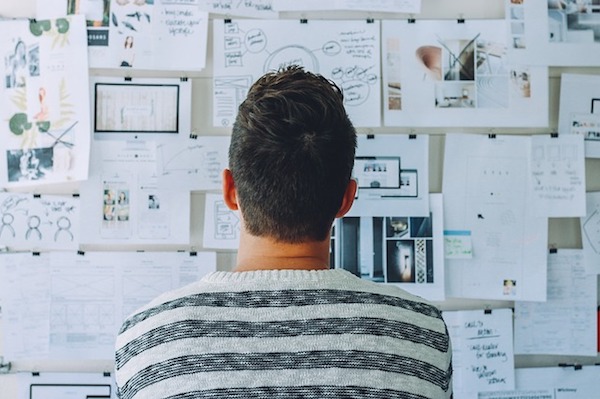 Today, understanding your consumers and their buying behaviour is a critical part of the process when it comes to advancing in the digital world. The first thing you need to do is understand the behaviours and personality traits of your typical customers. This is so you can create effective personas and then you can progress through the buying process to improve it.
The next step after this is to map the needs, desires, and pain-points of your users. This is often referred to as empathy mapping or customer journey mapping. In this blog post, we will reveal everything you need to know about customer mapping and how to do it successfully. So, let's take a look…
The purpose of this task is to get into the mind of your consumer. You need to feel how they feel and think how they think. This is something that is traditionally quite difficult to do. There is no software, formula, or filter that can simply provide you with the results you need. However, by mapping out user behaviour, your team can focus on the experience and emotions of your users.
What is a customer map?
Customer maps can take many different forms. However, they are general a flowchart or a diagram of the interactions and touch points a user has with a company. This is then layered with their fears, desires, needs, and emotions. The key to a good customer map is that it assists you in understanding the feelings, thoughts, and experiences of your customers. For these maps to be effective, you need to base them on key personas, which is why the earlier research stage is critical.
Tips on creating an effective customer map:
If you do a quick search on the Internet for images of customer maps, you will see that they differ significantly. This is because every business is different and we all have different interpretations of mapping and what works for us. Nevertheless, there are some consistent factors that need to be considered when putting together a customer map to ensure that they are effective. These are as follows:
Focus – You need to ensure your map has a clear focus. More often than not, companies will begin by creating a map to understand how users perceive them. However, you can zone into particular areas of your business, for example, to determine why customers leave you at a certain point in the process, i.e. at the checkout. Other examples include uncovering what you do and don't do well, identifying up-selling and cross-selling opportunities, and finding gaps in your service that are proving a hindrance to customers. You can even focus on a specific product. For example, if you look at this page for a key clamp elbow fitting, the business selling this could create a map for customers that specifically want to buy this item or something similar. This can help to diagnose any issues with the current step-by-step process in place. By having a clear focus, you will know exactly what you need to map, which will eliminate any irrelevant and excess information, ensuring you don't get lost in a sea of information.
Cross-functional teams – You need to put together a team of people that not only understand your business but your users too. They need to have first-hand knowledge and experience of how your company and your processes work. However, they also need to have an understanding of your customers; what they do and what they want. This is critical so that your team can understand the needs of the consumer and the business at every stage; ensuring both are satisfied.
Use proto-personas – Use the information you gathered earlier to create a proto-persona. This is a segment of your customers, and it should contain their name, purpose, and role, as well as demographic and behavioural information, pain points, needs, and potential solutions.
Test your map – Last but not least, it is vital to test the map. There are various ways you can do this. You can test the map yourself, but to do this, you need to ensure you get in the mindset of your users. You should complete all the tasks on the map. This will give you a good idea of the hurdles that are in the way and the gaps that are preventing you from offering an exceptional service. Another option is to test the map with real customers. You can get them together, show your map, and get their opinion on the journey so you know elements that need to be tweaked.
How to understand motivation and intent.
One of the key reasons to create a persona is so you can get a thorough understanding of how your users feel. This involves discovering what motivates them and what is their intent. If you truly develop your personas with the context and purpose of understanding the underlying intent and goals that drive users to make decisions and choices, then you can have a very powerful means of developing strategies that will effectively connect and market to buyers.
Despite the fact that a persona is fictitious, it is based on knowledge of real customers, which you have gathered during the meticulous research phase. You can use this to identify the motivations and goals of your consumers. You get to stand in their shoes, and this gives you the ability to have a more customer-centric view. This can facilitate alignment while also helping with understanding specific requirements and expediting the sales cycle.
Think of it like this… Let's say you are buying a birthday present for your best friend. What is your approach? While you are shopping, it is likely that you visualise what they like. If you buy clothing or jewellery, you try to imagine whether it is something they would wear, if they have any other clothing that would go with it, whether they need the item, what they love, what they hate, and so on and so forth. A persona works exactly in this way. Replace your best friend with the user. What do they like? What do they need?
This provides the basis for a persona, after which you will be able to delve deeper into your consumers goals, and this can be split into three separate categories, as outlined in 'The Essentials of Interaction Design' by Alan Cooper and Robert Reimann. These are as follows – experience goals, end goals, and life goals. So, let's take a look at them further…
Experience goals – This relates to how a user wishes to feel while they are using your website. Do they want to be alert and focused? Do they want to have fun? Do they want to feel smart? This will help you to have a better focus regarding the interactive feel of your site, as well as the aural and visual characteristics.
End goals – Next we have end goals, which relate to what the user needs or wants to accomplish. This is critical, as your website is supposed to ensure they achieve their objectives. They include the likes of 'purchase what I need as quickly as possible' or 'proactively find problems.' It is your duty to ensure your website's feel, look, and function mirrors your users' end goals.
Life goals – Last but not least, life goals include the likes of 'be respected by my peers', 'have a successful career', 'live a good life', and 'be popular'. These are long-term goals. By understanding these goals, you can determine what causes a person to connect with your product.
By looking at all three aspects, you have the foundation for fully understanding your users motivations and intent. You can determine what they are motivated by, what they are looking for, how they want to feel, what they are looking to do, and what are their needs. This can be used to form the basis of your personas as well as giving you direction when designing a site using a site builder and when developing your overall marketing strategy, as you, of course, need to cater to the motivations and goals you undercover.
Hopefully, you now have a good understanding of two key processes that are necessary when developing personas and using them effectively – customer mapping and establishing motivation and intent. If you follow the advice that has been presented above, you will be able to better understand what your customers want and the process they go on when they are buying from you.