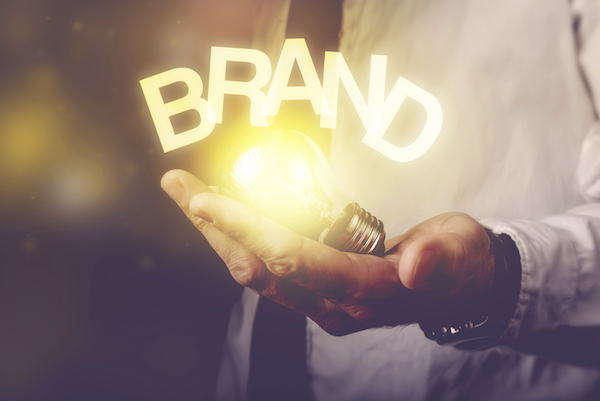 Your brand is not something you can play by ear. It's an essential element of marketing your business, and making it a success. If you do not have a good brand strategy in place, you can end up in a state of confusion, with a brand that is not truly reflective of what your business represents.
A good brand is not just about the logo you choose or how you develop your social media presence. You need to look at the big picture, and examine what it is you want to say about your business, before you examine the details. It's important to remember that a brand strategy is not just about having knowledge and statistics, it's about how you use them to connect with potential customers. You only need to look at expert media strategists like Glenda Wynyard to see that this is the case. She extols that "an approach to category, customer and media insights that is both intuitive and creative, but always has a grounding that is based on key insights derived from qual and quant research."
What purpose does a brand strategy have?
If you do not understand your brand, and have a plan to communicate it, you are unlikely to thrive and grow as a business. This is what brand strategy is all about. You need to define what makes your business what it is. What are your goals and aspirations and what is important about what you do? Marketing tools like slogans and logos may be an essential part of your business marketing but they are not your brand. Your brand is your essence; the soul of your business.
Having a good brand strategy means that you are confident of what your brand is, and you understand how to communicate with customers to open their eyes to your brand. There are several essential aspects that you need to consider when you are developing, and maintaining, a brand strategy.
1. Knowing what your purpose is.
Just like it's important for individuals to have a purpose in life, so businesses also need to be aware of their purpose. It's an important part of how any business presents itself. Any business can make a lot of promises to customers, but not any business can relate what it stands for. This is not all about making money; a purpose can be anything from supporting the local community to using sustainable working practices. Take a look at Glenda Wynyard discussing Give Now Week on YouTube for further insight.
2. Maintaining brand consistency.
A consistent brand presents a cohesive message to customers. It often helps to create a style guide for all of your marketing efforts, so that the colour schemes used, and the tone of voice, remain the same. Think carefully about every item of content that you put out there for people to see. Does it really fit with the overall image of your brand?
3. Being flexible in a world of change.
Being consistent does not mean that your strategies and marketing should never alter. As technological advances are made, and processes change, so your business needs to be flexible enough to change with them. These changes only affect what you do; they do not affect who you are as a business. Your brand does not suddenly change beyond recognition; it simply evolves.
4. Rewarding loyal customers.
You should never concentrate solely on attracting new customers, and forget the ones that you currently have. Rewarding customer loyalty should be part of your brand. There are many ways that you can choose to do this. For example:
Tailored discounts.
Personal thank you emails.
Special events, if you have a bricks and mortar premises.
5. Learning from the competition.
Although it's not a good idea to simply copy your competitors, it's fine to learn from them. Take a look at their brand, and their marketing. If they make mistakes, make sure you do not follow. If they do things well adapt your brand strategy, to take account of the good practices you have learnt.
Creating a brand strategy that takes account of these aspects can help your business to succeed in a crowded market.