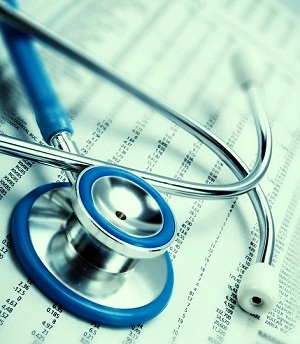 The average job search takes about 43 days.
However, the amount of time depends on the industry. If you're looking for a job in healthcare, the job search takes 63 days.
If you're looking to kickstart your career in cardiology, this article is for you. Read on for 5 tips for searching for cardiology jobs.
1. Prepare Your Resume.
Before you start looking for jobs, you'll want to prepare a resume to send out to prospective employers.
You want your resume to stand out. You should customize your resume for each job you're interested in.
Be sure to include your contact info, education, and employment history. You should also include any relevant skills or awards.
Also, include a short cover letter with each application. A good cover letter should introduce you and explain why you are qualified for the job.
2. Decide What Type of Job You Want.
Before you dive into the job search, think about the type of cardiology job you want.
There are clinical cardiology jobs that treat patients. Many cardiologists have different specialities such as prevention, diagnosis, or surgery.
There are also non-clinical jobs. Some focus on research. Others work for non-profit organizations. There are cardiology jobs in medical offices or ones in a hospital.
Consider what setting you are comfortable working in. Also, think about your salary range.
Another thing to consider is location. Are you willing to relocate? Or do you want to stay local?
By having an idea of what you want, you won't waste time applying for jobs that you're not interested in.
3. Know Where to Look for Jobs.
Now it's time to apply for cardiology jobs. One popular option is through online job boards.
There are countless online job boards that list jobs across all industries. There are also speciality job boards that specifically list healthcare jobs.
Other ways to look for jobs include:
Networking
Conferences
Workshops
Professional organizations
Staffing agency
4. Get Ready to Interview.
You got an interview. Spend some time preparing for the interview.
Research the company. Come up with questions to ask the interviewer to show that you're interested in the job. Practice interviews with a friend or family member to know what you want to say.
During the interview, remember that your body language says a lot. Practice good posture and sit up straight. Shake the interviewer's hand with a firm grip.
After the interview, send a follow-up email to thank the interviewer for their time.
5. Don't Be Discouraged.
It may feel like you're doing interview after interview with no luck. Don't be discouraged. The right job will come along with persistence and a good attitude.
Searching for Cardiology Jobs: Final Thoughts.
Job hunting is challenging. Be proud of yourself for taking the leap into the cardiology field. By following the above tips, you'll find great cardiology jobs in no time.
Want more career advice? Check out our Professionalisms blog.