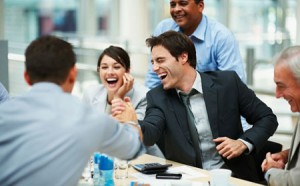 In the previous article, we discussed how the labor market is really tight right now. One of the things you can do to fill strategic positions with great talent is expanding your search for talent to those without a degree. Even then you are still competing with hundreds of other companies that are also looking for quality employees and freelancers.
A talent shortage is a serious issue. It is a problem that can hamper the growth of your business, and it is certainly an issue that needs to be solved right away. Fortunately, there are more ways to get around your talent shortage without disrupting the business itself.
Invest in Existing Employees.
There is no doubt that employee development is important, especially today when recruiting new and skilled workers is becoming more difficult. Rather than spending a lot of time and energy trying to find the right talent for the job, look within the business and invest in existing talents.
You can initiate an employee development program and let employees grow alongside the business. There are many ways to do this. For example, you can provide incentives and aids to employees who take short courses to learn new skills or those who are pursuing a higher degree.
This is not an instant solution to your talent problems, but it is a way to maintain the business's sustainable growth. It does so by ensuring that you will not run into the same shortage again in the future.
Outsource!
Another way to solve your talent issue is through outsourcing some of the tasks that need to be done. There are actually a lot of freelancers, professionals, and third-party service providers offering a wide range of services right now.
Instead of creating an in-house digital marketing team, for instance, you can now work with top providers like The Guerrilla Agency and have experts working on your e-commerce site without expanding your team.
Outsourcing brings added benefits too. Rather than increasing the size of your team, you now have the option to remain lean and efficient, all without sacrificing business functions or abandoning important tasks due to the lack of manpower and expertise.
Improve Work Environment.
The last solution we are going to discuss in this article is attracting quality talent by making working for your company even more lucrative than before. This is an approach that many businesses have used to win the hearts of jobseekers.
With the market being as competitive as it is today, making small changes and improving your work environment are actually investments worth making. Allowing employees to work remotely on certain days is a good start. That employee development program we discussed earlier is also attractive to many.
You don't always have to resort to offering higher salaries to get talents. In fact, you shouldn't. Most of the time, talented individuals are more interested in a work-life balance, opportunities to do something impactful, and other non-monetary benefits.
A talent shortage is a serious issue, but that doesn't mean it cannot be solved. Even with a tight job market, you can still find ways to get around your talent shortage with the tips we discussed in this article.