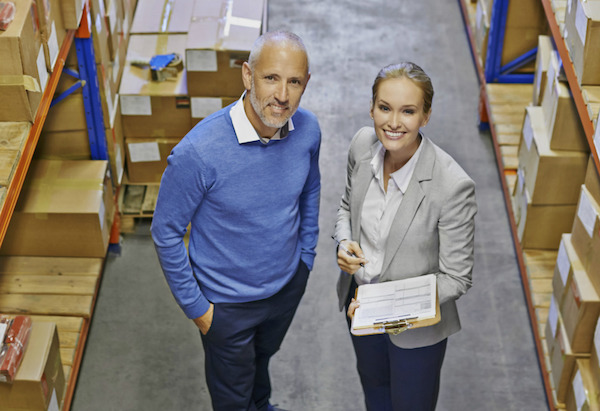 No business works without competent suppliers to keep the firm fuelled. This might be as fundamental as the electricity provided to a building, but of course is mostly emphasized with stock ingredient deliveries, tech suppliers and even your food inventory for the daily canteen operation. However, some suppliers are perhaps more valuable to your firm than others. For example, specialist raw materials could be considered niche, so you'll need to know what to look for. You cannot make a great quality product out of poor materials, and insufficient logistics or delivery timelines can impact your projected forecasts of operation and cash flow quite significantly. It's not uncommon for businesses to have terrible trading days, weeks or months due to supplier behavior.
Unfortunately, you can't regulate those suppliers yourself aside from reporting them to a trading authority, because you haven't jurisdiction over the hierarchy of that firm in question. Like any business relationship gone sour, the best you can do is cancel the deal, sue for damages, and look to new forms of fuelling your business.
In this article we're going to touch on five different virtues you should look for in a high-end supplier, to prevent ever being burned from this kind of difficulty again. Consider:
1. Punctuality.
When meeting with a supplier, or putting orders in, or expecting a delivery, you need to look for punctuality in a high-end supplier. They need to be reliable. Even orders that arrive a day late can throw you off your schedule. For example, consider the morning deliveries needed by a chef in order to prepare for lunchtime and evening service. If certain items aren't delivered without warning, he might have to cancel the specials of the day. He might have to cancel reservations that have been booked.
Of course, this is a highly specific example, but often businesses run on these tight deadlines. Obviously, some delays or difficulties are to be expected. A business can't be blamed if their driver decides to act dangerously on the roads, or is impeded by a truck failure. However, repeated issues like this can often be a sign that a business doesn't focus on punctuality. If their expected delivery dates are vague, are seemingly arbitrary based on the time you order, and you feel like you need to negotiate with them heavily only to receive materials, it might be that your business should focus on suppliers that are able to give  you this guarantee.
2. Communication.
Communication is key. Delivery forecasts should be presented to you automatically. Any price hikes should be told to you sooner than you know. Low stock alerts can help you plan for the chance that you might not be able to order something in the future. A willingness to provide you with the sources of how they craft these supplies, or where the ingredients are from can help you verify your claims when offering a certain product on your end.
Communication is key, especially if you need to warn them about large orders, speak to your supplier about a complaint, or potential support request. Of course, suppliers are businesses to, and just because they fuel your firm doesn't mean they take express instruction from your firm outside of filling orders respectfully and competently. If they can't do something, instead of a vague answer they should be able to tell you why, perhaps where to look for alternatives, and what can be done about it next time.
3. Support Requests.
Support requests are essential to consider. Valuable business time can be wasted trying to figure out where a new order is, why it's late, or what offerings there are for the seasonal time of year. Support requests can help you change the contact information on your customer account, or a range of important administrative processes like this. A business with effective support request handling shows effective administration, so be sure to test this before you fully commit to full purchasing or procurement of items that you need.
Ideally, a business should have a support infrastructure that's secure, confidential, available for reach from several different methods, and generally pleasant to deal with. Customer accounts should list your history of ordering and previous support communication to help you get to the heart of the matter more quickly. After all, time is money for both of your businesses, and both wishes to get to the heart of the issue as effectively and quickly as possible.
4. Discounts & Loyalty.
A good supplier will reward you for your loyalty, or offer some form of benefit for repeated, large bulk orders. This might be discounts on massive orders, or perhaps a promotion allowing for the installation or timed delivery of certain items if a certain upper threshold is met. The sign of a good supplier is that these promotions won't be hidden, they will be presented to you with warmth and gratitude for engaging in the business relationship.
5. Quality Of Product.
Some products, such especially raw ingredients such as Aluminium, have a range of versatile uses. This means that you absolutely need to source the best quality items you can, the items that have been verified and accredited by the authorities of that industry. They should also offer a range of products, and not only provide them but know where they should be used, and champion the future of the industry well. For example, https://www.clintonaluminum.com/ possesses all of these virtues, as recent posts include how Aluminium can be used in solar panels and a primer on the creation of stainless steel. This shows a real collaborative and caring effort to sustain the healthy and continual use of a product, a great sign for future business to business relationships. Such operations are connected, care about your cohesive package, and can provide you with long-term support for your engagement. Businesses like this are willing to custom-fit your requirements and open a dialogue with you, rather than only engaging in a surface-level business inquiry.
With these excellent things to look for in a high-end supplier, you are sure to enjoy the benefit of a continual business relationship for the foreseeable future.