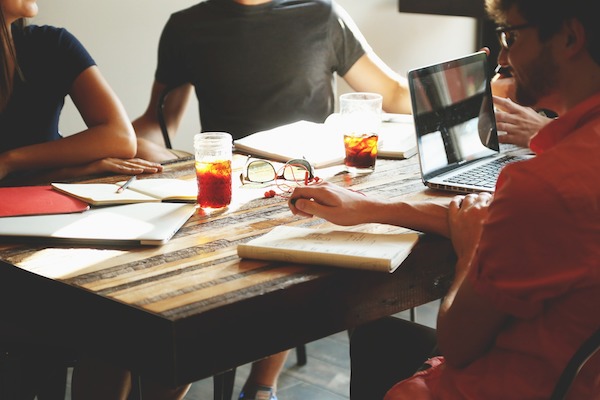 by Charles Cridland, Co-Founder and Technical Director of YourParkingSpace
YourParkingSpace almost didn't take off. The company began from my bedroom, back in 2006. It didn't take a pound in revenue for seven years. During its infancy, YourParkingSpace was just a website that put drivers in touch with homeowners who had empty driveways and garages. When money changed hands, it was in person – I had no way to take commission or charge for the booking service through the original platform.
In 2013, everything changed. Driveway rentals were taking off, and a few different startup companies were vying for the custom of Britain's motorists. To survive in a crowded marketplace, businesses had to pool their resources, so they could operate more efficiently and capture more of the market share. I partnered up with Harrison Woods, then-Managing Director of Primal Parking. He sold his company and we relaunched a bigger, better YourParkingSpace.
The new platform automated many parts of the booking process and brought all payments online – which meant that finally, we were able to take our first £1 in revenue from commission included in the booking cost. Since then, we've registered 250,000 drivers and 45,000 parking locations across the UK.
Here's how we did it – and how you can grow your own business, too.
Take the time you need to develop a viable product.
Attempting to grow before you're ready is one of the top reasons behind startup failure. YourParkingSpace was a side gig on top of my day job for years. I had time to learn where our community of drivers and space owners was located, to observe what worked (or didn't) for other parking services, to consider the features we needed to add to the site and to formulate a business model that would set YourParkingSpace up for success.
One of our customer service executives recently discovered a space owner who's been using the platform since 2007. So while we've had something useful in our hands for over a decade, I think we've reached our current position through never getting too far ahead of ourselves.
Pick the right business partner.
Harrison is ultra-high-energy. Everyone who encounters our business is impressed by his infectious enthusiasm. There's no better person to motivate the team, or go after the biggest deals, because his passion makes everyone else believe in YourParkingSpace too. I prefer to keep the ship steady. As CIO, I oversee day-to-day activity in the office, manage relationships with external agencies and keep an eye on the numbers, from campaign performance to finance.
Secure the right investment.
Funding rounds are exhausting. We're currently in the middle of our third, after raising seed and Series A investment. When you realise the amount of work involved, it's tempting to take the first offer you receive. But you'll run into trouble down the line if stakeholders don't share your vision: it becomes harder to take risks and reach agreement on major decisions. We're fortunate to have investors with significant real estate experience to offer alongside their investment!
… then don't spend it all at once.
Fundraising takes time. When you decide to enter a new round, there's no way to tell whether you'll finalise a deal on schedule or if the process will take months longer than you first anticipate. Sustainable growth is hugely important to us. So many startups falter when the coffers dry up. We price competitively, and we keep our operations as lean as possible. Many visiting clients and potential investors remark on this – they expect us to take up a whole floor, and we turn out to be an office of 20 people.
Focus on customer service.
Delivering top-notch customer service is the easiest way to be a lot better than large companies. Small businesses can be agile – when a driver is on the phone to a staff member who sits opposite the CEO, we can make decisions and troubleshoot on the spot. There's no middle management, we're not separated into departments and everyone feels accountable for the company's success.
Recently we've focused on building our Trustpilot reputation. As an online business, our online image needs to be impeccable. We encourage our customers to leave feedback, so we can benefit from positive word of mouth marketing and fix slip-ups as quickly as possible.
Learn from industry giants.
Startups are supposed to disrupt – but before you shake up a traditional industry, you need to consider what's important to your survival in the long term. Keep your competitors close: we had a lot to learn from established parking companies and knew our success depended on collaboration, not beating them out of the business. A lot of traditional parking providers refused to work with us when we first started looking to add commercial locations to our platform, but a 'no' often means 'not now'. Show respect and don't burn bridges. We knew that the big, traditional car park operators were mainly afraid of risk, as their business models had been the same for half a century. It wasn't personal.
BUT it's not always easy to get through.
To expand our coverage fast, we had to establish partnerships with commercial car park operators as well as homeowners. You'd think that it would be simple. YourParkingSpace allows space owners to make money from an asset that would otherwise earn nothing at all. There's something in it for everyone: the drivers, space owners and us! But so many managers seemed to switch off at the first mention of 'commission'. When one potential client doesn't understand your offering, it's best to go back to the low-hanging fruit. Demonstrate how you add value to similar businesses, then pitch again with solid proof – maybe to the company director instead!
As Co-Founder and Technical Director of YourParkingSpace, Charles Cridland has experience of growing a successful startup from its inception. Charles now leads a team of 25, based in Canary Wharf's Level39. His latest successes include signing business tycoon Andrew Higginson to the company board and winning tickets to Lisbon's prestigious Web Summit at the Volkswagen Startup Battlefield.