by Shailendra Nagarajan, Senior Product Marketing Manager at DataWeave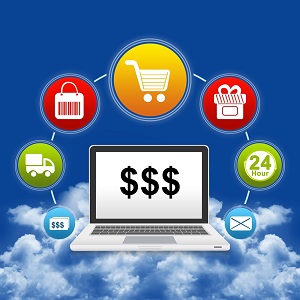 The online retail marketplace is a hugely competitive ecosystem. It is saturated with competing eCommerce retailers, brands and sellers, all fighting for consumer interest and investment.
For brands, such an environment poses unique challenges. How can they ensure that their products and overall brand identity are being perceived well on all eCommerce sites? How can they determine whether their products are being sold at the right price across all channels? How can they make certain there are no counterfeit products being sold in their names?
When brands list their products on eCommerce sites, they hand over an element of control, and it then becomes difficult for them to track inefficiencies in this channel. With this lack of autonomy, they run the risk of their brand being presented poorly or inaccurately, which could tarnish its potential to succeed. The solution? Engaging in effective practices that leverage modern technologies to monitor and control the eCommerce Channel through brand analytics.
How can brand analytics help?
Brands today require key insights into their online eCommerce presence, as well as their competitors' online presence. With these insights, brands can understand the marketplace better, improve their strategy and increase their sales.
This is done by aggregating data on an enormous scale and leveraging highly advanced Artificial Intelligence (AI) technology to analyze the data and generate actionable insights on their competitors and their eCommerce channel. Importantly, it can also detect any inefficiencies in the way products are represented online.
With a few providers, the insights can be accessed through a web portal. The data clearly indicates to the brand how they are performing, how their competitors are performing (by looking at a number of factors), and most crucially how the brand can best optimise their products to drive more sales.
Protect your brand.
Nowadays, brands rely on eCommerce sites more than ever to sell their products. For example, if your products are listed on Amazon you will gain greater exposure and your sales numbers are likely to skyrocket. However, the problem is that the more reliance you place on a third-party site, the more power you hand over, and this can end up adversely affecting your brand identity.
It's important, therefore, to protect your brand image as much as possible. Through modern AI-based technologies, you can gain insights on minimum advertised price (MAP) violations (meaning that if an eCommerce site is advertising your product at a price that is below the agreed amount, you can know about it and fix it), uncover whether your products are being sold by unauthorized merchants, and even know whether counterfeit products of your brand are circulating the marketplace.
These technologies present the information you need to know through dashboards and will send you alerts when something is off the mark. Knowing this information is crucial; you can ensure that your products are being advertised accurately and effectively, and if they aren't, you can take the appropriate measures immediately.
Increase your brand's online visibility.
As a brand, your main goal is to sell your products. In the online marketplace, this means that your brand must be more discoverable and visible to the consumer than other brands. But how do you do this when there is so much competition all trying to do the same thing?
To begin with, you can leverage technologies to analyse the level of banner ad promotion your brand is given on eCommerce sites, as well as analyse the keywords and the ranking factor for your products.
Once you have identified how your brand is perceived on eCommerce sites – visibility, promotions, pricing, consumer feedback, etc. – you have actionable insights which you can then use to inform future strategy.
Improve your eCommerce sales strategy.
Something you should be sure of is which product types perform best on which eCommerce channels, and how this is impacted through trends, social media shares, publicity, promotion, pricing and competitors.
Pricing is one of the key drivers of online sales – to encourage sales, you must be the lowest price. It's near impossible to keep on top of what your competitors are doing – what their best-selling and trending products are, what new products they're bringing out, and what assortment of products they have available on each eCommerce site – as well as what price their products are listed at (especially as they can change hourly).
By investing in appropriate tools, you can gather all this information in one place that is easy to access and act on. For example, if you can see that a certain product has gained real traction, you can promote it more. Or, if you can see that a product type is selling fast, you can adjust your pricing so that it is cheaper than your competitors'.
The result: you boost your sales.
If you're a brand that is utilising eCommerce sites, don't sit back and assume things are taken care of. You must stay active and diligent if you want your brand to survive in the online marketplace.
With effective brand analytics, you can gain back control of your brand and of your products. By leveraging the information that AI-powered technologies offer you, you can improve your eCommerce sales strategy, enhance your consumer experience, beat your competitors and boost your sales. 
Shailendra Nagarajan is Senior Product Marketing Manager at DataWeave, a SaaS company that provides competitive intelligence to retailers and consumer brands by aggregating and analyzing data from the public web. He has more than 4 years of experience in marketing technology products to global businesses and has worked with B2B technology companies across diverse business verticals.