by Kristy Campbell, Chief Operating Officer at Rev1 Ventures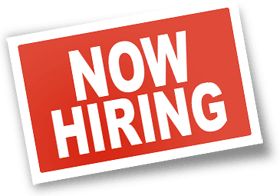 Robust startup economies are popping up in communities all over the country, proving that entrepreneurs can succeed outside of Silicon Valley. However, with this growth comes higher demand and more competition for top talent. At Rev1, we're knee deep in helping startups build and scale in the Midwest, including direct support for attracting executive and tech talent.
Here are some of our top tips for other startups tackling the talent gap:
1. Be honest about your weaknesses.
Whether you're a team of ten or a team of one, think about the skill gaps that exist within your company so you can identify candidates with the type of experience that will accelerate your growth. Be honest with yourself and solicit feedback from others to ensure you're realistic about your biggest challenges.
2. Diversify your talent search to diversify your team.
Research shows that companies with greater gender and racial diversity drive nearly 15x more sales revenue than companies with homogenous teams, proving that it literally pays to build an inclusive team. It is harder to diversify if your first few hires are homogenous, so branch out beyond your typical hiring pool to seek out diversity of all types —race, gender, culture, and education. Look to organizations like i.c. stars*, Tech Elevator, Bunker Labs and others in your community which provide access to diverse developers, business leaders, mentors, and board members.
3. Foster what you find.
When you think you've found the right hire, do your due diligence to ensure it's a two-way fit. That means ensuring that each new hire understands and appreciates a startup environment – including being a proactive, flexible self-starter who will dig-in when and where needed. Also make sure you and new team members are aligned on their role and function with the company, and what success looks like in both the short and long-term.
4. Think outside of the full-time box.
A good team doesn't always mean a full-time role or a full-time salary. Many experts are willing to serve in an advisory role and some may even volunteer pro bono to help in the beginning stages. There are also different compensation structures to accommodate different roles – you don't always have to offer equity. Consider engaging team members, particularly c-level hires, on a fractional role and pay structure. Just because people aren't full-time immediately doesn't mean their role won't evolve to greater participation in the future.
5. Play up your perks.
Focus on the positives of working for a startup (i.e. flexibility, camaraderie, close collaboration with company leadership, building something new), along with the benefits of your location – specifically for those outside of Silicon Valley (i.e. cost of living, shorter commute, proximity to research institutions and investors, etc.). Remember that there are many unique benefits to working for your company.
When entrepreneurs don't hire and retain the right talent, it can make the challenge of building a business even more difficult. It pays to identify talent gaps and leverage best practices for finding and hiring the team you really need.
As Chief Operating Officer of Rev1 Ventures, Kristy Campbell leads Rev1's innovative approach and is one of the designers of the company's stage-based studio that helps new and experienced entrepreneurs identify, build and scale disruptive companies. In addition to developing the company's entrepreneur and partnership programs, Campbell works directly with Rev1's growing portfolio to help them execute strategic sales and marketing efforts that help companies generate awareness, customers, and a repeatable sales pipeline.