How To Rebrand & Re-Market Your Ecommerce Site For The Summer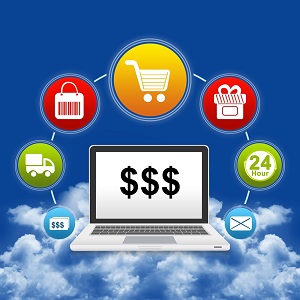 It's summertime, and the livin' is easy. Folks are ditching jeans for shorts and short days inside for long days by the pool. Grey skies are turning blue and the whole world feels fresh and new. Summer is a season full of fun and fresh ideas. Shouldn't your ecommerce store match the vernal experience?
Here's how to rebrand and re-marketing your ecommerce site for summertime sales.
Redesign with Summer in Mind.
What images come to your head when you think about summer? Some people imagine beach days, sunscreen bottles and surfboards. Others conjure images of ice cream cones, fireworks and thong sandals. Then again, you might have come up with complete different ideas.
As you can see, there are a wealth of images and design elements you can use on your ecommerce site. If you think adding a big yellow sun to create a logo is cliché, try adding red, white, and blue buttons to every page. The point is to refresh your brand for the season, thus re-energizing your customer base.
Thankfully, changing the theme of your website is easy if you utilize a cloud ecommerce platform like Shopify. Choose the theme you like, select your colors and add any images you want. Just make sure the design elements you include matches with your product offerings in some way. It doesn't make sense to include bikini icons if you site doesn't sell swimwear.
Keep Your Marketing Sunny & Fresh.
Once you've fitted your website with a new vibe, you'll want to promote it to your customer base. Post something about the redesign on your social media accounts and send a newsletter email to your subscribers. Of course, your logos, colors and anything else you've rebranded on your website should also be reflected on these customer-facing marketing platforms.
This brings us to our next tip, keeping your marketing sunny and fresh. Remember to stay positive. This is an exciting time of year for people, and you want to capitalize on that excitement to make more sales. Talk about how your products can improve life and post plenty of photos of happy folks using your merchandise. This will motivate users to visit your website.
Break into the Blogosphere.
For some, summer means more free time. People spend this free time in different ways. Some may spend more time outdoors, others prefer to thumb through e-readers, and still others like to peruse the world wide web. This creates an opportunity to entice and capture new customers.
Search engine optimization (SEO) is a marketing technique which attempts to promote a website within a search results page like Google or Bing. That way, when a consumer searches "best long lasting eyeliner" through Google, they will be returned the most relevant results.
While your product pages should already be search engine optimized (by including a product name, an HD product image and unique description), you can actually improve your site's ranking by creating a blog. This should discuss topics relevant to your target audience.
For example, if you sell long-lasting eyeliner, you can post a blog about how to keep your makeup looking good despite sweat, sun and swimming. It's searchable, relevant to your readers and links back to your product pages.
Showcase Summer Products.
Our final tip should be the most obvious. If you sell summer products, you want to put those front and center. Feel free to get creative with it. You can include images of your best-selling merchandise on a scrolling banner; or you can post newly launched directly to your homepage.
So there you have it. These tips will help you rebrand and re-market your ecommerce site for the summer season.

Young Upstarts is a business and technology blog that champions new ideas, innovation and entrepreneurship. It focuses on highlighting young people and small businesses, celebrating their vision and role in changing the world with their ideas, products and services.