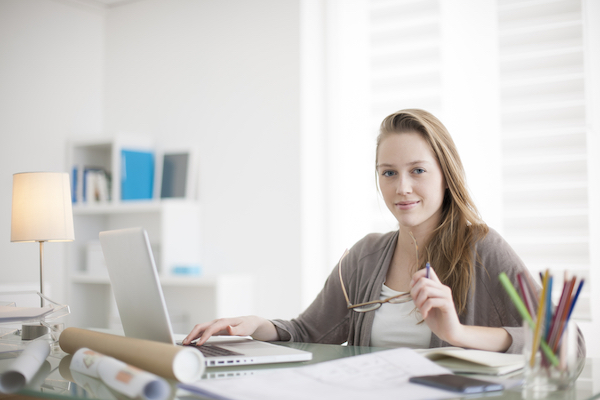 The dream of running your own business is one that's shared by so many, but finding the right opportunity that can be turned into a viable career is often easier said than done.
The key to success when you set out on your own is to find the right industry that not only matches your unique skill set, but is also in an environment with only minimal financial, regulatory and competitive barriers to entry.
If you're unsure which industry is going to be a good fit for you, here are a few ideal industries where it's relatively easy to get your business up and running quickly.
Online marketing.
There is a world of opportunity in the online marketing industry. Whether you're skilled in graphic design, video production, content writing, social media marketing or communications and strategy development, there are a range of specialist areas where you can get up and running and start earning relatively quickly.
Websites like Fiverr, Freelancer, Upwork and Guru make it easy to get started by completing freelance work, then if you so desire, there's potential to take it to the next level by evolving your business to become an online marketing agency.
Fitness.
Around the globe we're seeing a growing emphasis being placed on health, fitness and wellbeing, meaning there is plenty of demand out there for fitness instructors. If you're looking for a career where you're not chained to a desk, have the flexibility to set your own hours and drive your own business, the fitness industry could be a good fit.
Whether you want to become a personal trainer, yoga instructor or run group fitness classes, you'll need to start by getting qualified. There are a range of online personal training courses out there that allow you to continue working in your current paid employment while you obtain your qualification.
Web development.
If you have the skills, going out on your own as a web developer could be a great idea. You'll have the ability to decide which contracts and projects you want to take on and can also accept a range of freelance work on the side or in between jobs.
Consulting.
If you have specialist skills in a specific field that are backed up with some decent industry experience, you may want to consider becoming a consultant. Whether you're an established marketing, financial, policy or business transformation professional, pursuing a career as an independent consultant will allow you to become your own boss while still working in the same field.
Arts and crafts.
If you're creative at heart and have some good ideas for some unique wares that you think there's some demand for, establishing your own business could be a great move. Websites like Etsy, eBay and AliBaba have made it easier than ever to start selling your products online, however you'll still need to think about how you'll manage your shipping and returns.
If you also want to set up you own website to generate direct sales, you'll also need to consider things like which e-commerce platform you'll use, which geographic locations you'll service (including any local tariffs, taxes or import restrictions), how you'll communicate with your customers and how you'll manage your relationships with any suppliers.