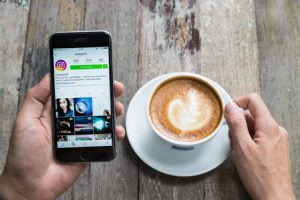 Appealing graphics do more than just "fancy up" your posts. They're the visual and emotional command that your followers hold on to before they even start reading your captions. 74% of social media marketers turn to visuals and graphics as the most important form of content. There's a huge reason why: images and graphics bind concepts together and it is through graphics that you are able to connect to your followers instantly.
In the ever-changing world social media marketing, it's all about user-generated campaigns, and graphics play a major role in its effectiveness. Graphics should be able to tell its own story without you having to explain it. While a detailed caption definitely helps, your users should be able to get what you are trying to say in a matter of seconds just by referring to your graphics. Here are ways on how to increase user engagement by applying better graphics to your posts.
Incorporate infographics.
According to a statistic, infographics are liked on social media 3x more than any other kind of visual content. Putting useful data into one visually charged graphic saves a lot f users time and effort in researching, which is why they continue to be a popular form of content. Furthermore, the use of infographics in B2B marketing has increased from 50% to 58% from 2015 to 2016. Infographics are fun, and they make complex information easier to understand. Readers and followers will spend a lot of time reading through your infographics as long as you pair the text with appealing images or illustration. By doing so, more users will follow your account because the will associate it with reliable and valuable content.
Promote call-to-action.
You can maintain visual stimulation and urge your followers at the same time by adapting more modern approaches to layout and design. As you create content with graphics in it, you can include links that go directly to your new post, website, or even your shopping cart. Either you make it attractive by creating buttons, putting emphasis on the links, or making creative copy that will push your followers to look at your official content. Aside from putting direct CTAs in your graphics, you can opt for secondary or tertiary actions by asking your followers to join a mailing list or sign up for a newsletter, which you definitely need to accompany with appealing graphics.
Your followers and readers should be well-informed on the next steps after they have engaged through a post, and you can do this by making sure that your official content in your website or blog are updated and that all internal links are working. Match your CTA with your content at all times, so it won't seem like you're overselling.
Utilize Instagram and Instagram Stories.
There are 500 million daily users in Instagram, and 300 million of these users actively view and post Stories. Aside from your account gaining a visually active reputation by posting, there are many other reasons why Instagram Stories should be a part of your engagement strategy. Stories have truly become a powerful marketing tool for brands, online stores, and websites because of its customizable features and the increased returns it brings. You can share announcements, promos, sales, and advertise new posts through Stories that your users can immediately engage on. Investing on sponsored Instagram stories boosts exposure as your stories appear on the feeds of people who don't follow your account yet. Incorporate a variety of posts that include boomerangs, rewinds, stills, videos, edited images, and branded hashtags (7 out of 10 hashtags on Instagram are branded) that will entice old and new followers to tap and visit your website.
Have graphic design templates.
Since we've touched the importance of Instagram and Instagram Stories, you can maximize its full features by adding graphic design templates that you can quickly apply whenever you have announcements coming up. Include a maximum of two similar images with a simple text layout that you can put your CTAs in. If you don't have the skills or the time to go on your desktop to work on a graphic design layout, download an editing app that can do the work for you. The new version of Instasize has a new feature called Photo Templates, and all you have to do is insert photos that you want to put in the announcements and the text you want to go along with it. It's easy to use, and the designs are elegant and eye-catching. These templates are perfect for quick, stylish posts that will definitely increase user engagement.
Be mindful of color and block schemes.
Having exquisite taste and stunning design philosophies when it comes to online graphics matter more than you might imagine. Your credibility as a content creator is highlighted with the posts you create and share, regardless of their purpose. Knowing which color schemes and blocking that work well will hone your content creating skills and sharpen your creative intuition. Note that earth tones and dark colors evoke elegance and appeal to an older demographic, while vibrant, lively tones like reds and pastels are always a hit to younger crowds.