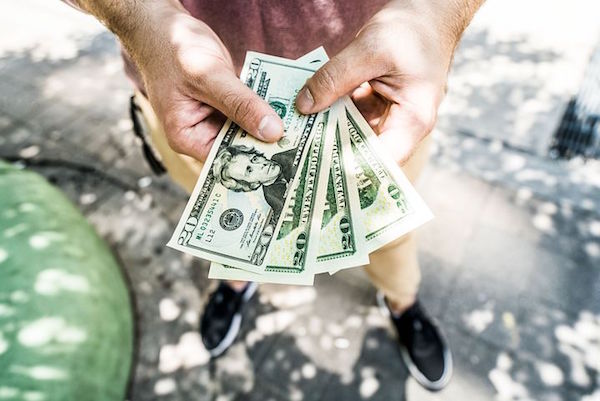 Before we start, let us open our minds to other banking systems not only Malaysia. Cash advance is very common for people of the middle class, the majority of the population. Maybe you are one of them and in this article, we going to teach ourselves about cash advance credit. What is cash advance credit? What does it entail?
Let us systematically list information for you.
Let Us Understand Cash Advance Credit.
In simple terms, cash advance credit is the withdrawal of money from a credit account from your bank. It is different from debit card withdrawal which is usually connected to your real account balance. The cash advance credit card borrows from the bank just like an overdraft, but in this case, there are costs incurred when paying back the bank. The term cash credit line means a limit of how much you can borrow using your credit card.
What Are The Costs Of Cash Advance Credit?
Just like any other borrowed cash, a cash advance will have interest and fees to follow it. The first cost is interest rates which are high compared to other loans. There are other types of loans which are more expensive. Another cost is the withdrawal fee which the bank charges for using an ATM. One disadvantage of cash advance is they don't provide grace periods for borrowers.
Which Is The Best Way Of Handling Cash Advance Credit?
Credit and loans are applicable only for selected occasions only, but then people fail to take note of that. How should you deal with cash credit?
1. Preserve its use for emergencies.
In life, there are situations in which one can pass without cash. Buying fries at a restaurant is not a life and death situation. So don't use the limited chances of cash advance credit to do unnecessary tasks.
2. Don't take out more than you can pay.
Never pass your cash credit line when you want to borrow. Why? It means you will incur more charges and interest rates which you cannot handle financially. Keep tabs on your limit.
3. Don't use the card until you repay the previous advance.
After taking an advance using your credit card avoid credit purchases. You don't want to have negative figures on your account.
4. Don't let an advanced payment overstay.
In most cases, you will use a cash advance credit for emergencies whereby no other form of payment is available. In such a case, make sure you repay the short-term loan immediately you get cash to avoid fees and other inconveniences.
If Cash Advance Credit Is Expensive, Which Methods Are Advisable?
Because using cash advance credit is expensive, consider getting your cash in other places. These include; borrowing from a bank directly (this is still expensive but reasonable) and asking for help from friends or family (it seems like a bad idea but costs associated with cash advance ought to change your mind).
Conclusion.
Having a cash advance credit at your disposal is important but knowing when to use it is more important. Its application is mainly through ATMs and banks so in case you need one visit an ATM around you. However, before taking a cash advance credit card in Malaysia for application, read the given tips above and make sure you really need the money before taking an advance.