How Startups Can Stay On Top Of Social Media Marketing
Posted by admin on 5/30/18 • Categorized as Others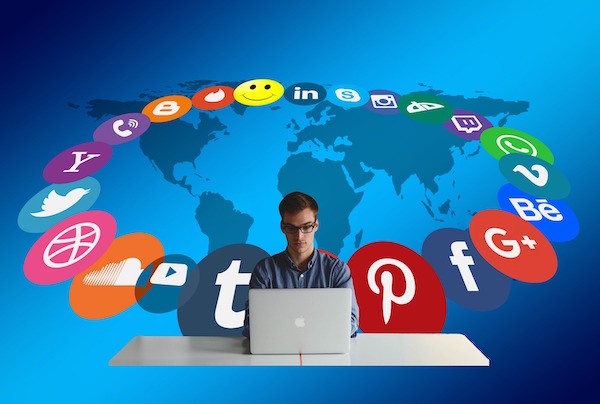 Online marketing is pretty important for small business owners, but it is a difficult medium to master. Social media platforms are constantly changing, and sometimes businesses have a hard time keeping up, especially start up companies.
The following guide will help you navigate marketing a little more effectively as a budding business.
Check out the Gig Economy.
Freelancing jobs are on the rise as more people accept the idea of working when they choose to. Every day an independent contractor decides to take a job and completes that task. As a budding business owner, you need to pay attention to these freelancers. These are individuals you do not have to hire or offer insurance to. All you have to do is pay them for a job well done before sending them off on their merry way.
Independent contractors are considerably cheaper to hire, and their fee is a one-time expense rather than an ongoing one. Since these individuals are not salaried employees, you can try a number of them to help your online marketing efforts. You have the freedom to let go of a freelancer the moment you notice a drop in quality or begin to lose followers on some of your social media platforms. It is important to pay attention to an independent marketing contractor's past experience and credentials before hiring.
You want to look for freelancers with a master of marketing from RMIT as an example. It may also be good idea to make sure these individuals have experience working with marketing firms or with other small business owners. Try to see if you can find out more about some of their successful social media campaigns, which should help you figure out if the independent marketing specialist you are considering is a good fit.
Become a Jack of All Trades.
Hiring a freelance social media marketing specialist exposes you to trained marketers, but the problem is that social media platforms continue to change. These changes could cause you to lose followers, especially if you do not have a marketing team on staff. Having a marketer on staff can dramatically reduce the chances of your business losing followers, but this can cost you a lot of money, and startups do not always have the revenue.
Thankfully, you have some time as a small business owner, and you can take marketing classes online. You can receive your masters in the field of marketing with a focus on social media so that you can take care of this issue on your own. Of course, taking this task on will likely be overwhelming, but that is the price many small business owners pay. Do not fret, you are not going to take on this responsibility for too long if you are able to get your business off the ground. Then, you can just hire help.
This degree can help you later on when you are ready to hire a marketing staff. You can sift through most of them since you are familiar with the field. You won't have to worry about learning a new lingo since you'll understand marketing, making this process easier for you. Furthermore, this degree can also help you maintain your company's social media accounts when you are in between professional marketers.
Keep in mind that this will be another skill you can put in your back pocket. As you know, starting a business is a risk since you do not know if it is going to be successful or not. Making sure you add certificates and skills to your personal portfolio helps you create a safety cushion that you can fall back on whenever it is necessary. There is no better time to think about this than in this relatively uncertain economy.

Young Upstarts is a business and technology blog that champions new ideas, innovation and entrepreneurship. It focuses on highlighting young people and small businesses, celebrating their vision and role in changing the world with their ideas, products and services.
Tagged as: marketing, Online marketing, social media, social media marketing