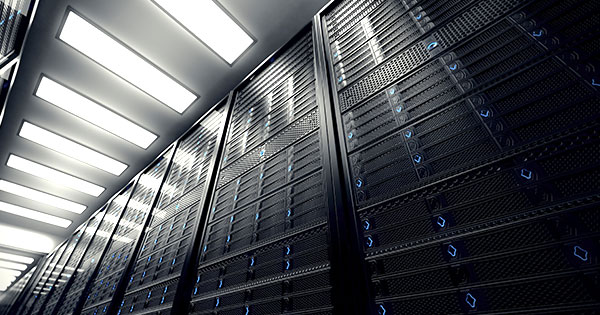 As technology continues to evolve, so do the needs and expectations of consumers.
In today's hyper-connected digital world, people crave valuable content that informs, engages and inspires them, which means that for businesses, there's never been more pressure to deliver transparency, information and value across every consumer touchpoint.
A recent study suggests that the average US adult spends an incredible 12 hours and seven minutes a day consuming media. And by creating the kind of content that your prospects will not only want to consume, but share with their social networks, you stand to boost brand awareness and increase conversions in a big way.
But, how do you manage this colossal amount of content? A content delivery network (CDN) may be the best solution.
If you're not a techie, choosing a CDN is a potential minefield – which is why we're going to break down the process in clear, simple terms.
However, before we delve any deeper, it's important to consider: what is a CDN?
CDNs explained.
A CDN, or content delivery network, is a system of distributed servers – a network – that delivers pages and additional forms of web content to a user, based on their geographical location, in addition to the origin of the webpage and the content delivery server itself.
Notable organisations that handle large volumes of content such as Facebook and Netflix utilise CDNs, and here are the primary benefits:
Providing protection from large surges in traffic.
Significantly enhancing website load times.
Driving down bandwidth costs.
Improving overall website security through a series of network optimisations.
Choosing the right CDN.
To help you choose the best CDN for the specific needs and goals of your business, here are some essential tips for non-techies:
Sit down with key stakeholders within your business, or your business partner if you're starting out, and study your website. Document your website's vital functions, goals and characteristics, as well as your commercial goals. By doing so, you'll gain an understanding of the core attributes you'll need from a potential CDN provider.
If you're looking at potential CDNs, delve deep into their security protocols, as this is paramount to the safety and sustainability of your business. Search for a CDN that allows your data to be distributed securely over the web by using Transport Layer Security (TLS) certificates (or similar) to create secure HTTP connections that will prevent the bad guys from hacking your empire, causing you unnecessary setbacks and potential financial losses.
Consider your budget and ensure that your CDN offers all of the core services and attributes within your price point. Not all CDN providers or packages are created equal, so making sure you're getting the right services for your money is essential.
Choose a CDN that offers robust content and network optimization analytics. Data is the key to growth, development and improvement, and by having access to the right insights, you'll be able to make valuable improvements to your digital assets on a regular basis.
Choosing a CDN for your business without getting lost in piles of technical jargon can be challenging, but by following our guide, you'll be able to cut through the noise and get started with your perfect content delivery system in no time.
For more tech-based business advice, read 6 essential home automation products for small businesses.