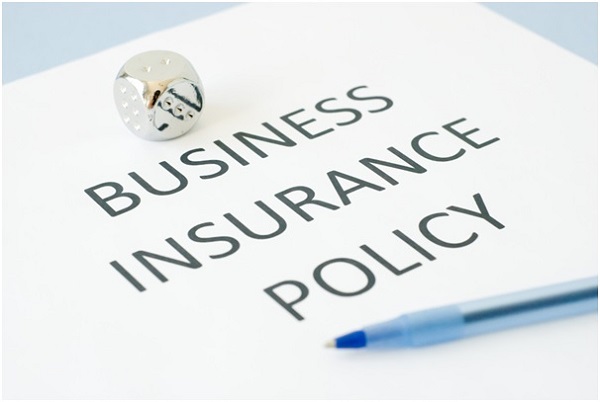 Businesses need insurance to cover the worst-case scenarios. However, there are many different types of insurance, not all of which are truly worth the cost for small businesses.
What are your options when it comes to business insurance? What insurance does your small business need?
Worker's Compensation Insurance.
Worker's compensation insurance is essential for small businesses. In fact, all states require you to have workers compensation insurance if you have W2 employees. This insurance provides coverage when an employee is hurt. The insurance replaces the injured worker's wages and associated medical benefits. It will pay death benefits if someone dies as a result of the accident. In exchange for these benefits, the employer gives up their right to sue the employer for the workplace injury.
Property Insurance.
Property insurance protects your business from property losses whether the building burned down or flooded. Property damage may cover the cost of repairs or replacement of equipment and supplies in the case of vandalism or theft. If you live in an area prone to earthquakes and floods, you may need to take out specific insurance policies to protect against losses due to those events.
Business interruption insurance provides money to offset the loss of income your business suffers if it is shut down while you try to repair the damage; business interruption insurance, also called loss of earnings insurance, may be offered as part of your property insurance policy. If your business has a sizeable emergency fund or could continue running despite an interruption, you may not need this type of coverage.
If you are running a home-based business, you need homeowner's insurance that includes your business property. This may require an extension of your existing homeowners' policy, since the current homeowners' insurance policy may not cover commercial property, only personal belongings.
General Liability Insurance.
General liability insurance covers your business in several situations. The first is coverage for damage caused by you personally, by your employees, or by your products. General liability insurance coverage often pays out for the defense in these personal injury cases. Every small business needs general liability insurance. However, this may not be the only type of liability insurance your business needs.
Professional Liability Insurance.
Professional liability insurance, also called errors and omissions insurance, provides when there is a suit due to your failure to properly deliver on services. Professional liability insurance should be purchased by professional services like engineers, notaries, counselors, real estate agents, engineers, financial advisers, accountants and any consultant. Consult with experienced insurers like Next Insurance about your options when it comes to professional liability insurance. This way you can ensure you get the best option for you.
Directors and Officers Insurance.
Directors and officers insurance provide insurance coverage for directors and other officers of a company against actions that affect the operations or profitability of the firm. This insurance may cover the costs and damages in a lawsuit caused by their actions as part of their corporate role.
Product liability insurance.
Product liability insurance should be purchased by businesses that manufacture and sell products. This type of insurance protects your business in case of an injury attributed to your product. This type of coverage is tailored to your specific product and industry.
Data Breach.
If your company handles non-public or sensitive info about your clients or your employees on your computers, paper files or servers, you will be responsible in the event any of this information is leaked to the public. If a breach happens either electronically or through a paper file, then your data breach policy will protect you against the loss.
Life Insurance.
Life insurance is also important for any small business owner. Life insurance will insure that your loved ones will be taken care of if you pass. This will also give you added peace of mind. There are some insurance policies that will insure you in case of a critical illness. This will ensure that your family members will be looked after when you can't operate your business, and it will protect your business as well.
Commercial Auto Insurance.
Many small businesses need commercial auto insurance. This insurance is necessary to insure company-owned vehicles and cover your employees if they're driving for you, even in their own vehicles. Their auto insurance won't cover an accident they are in when they are clearly driving for your business.
Umbrella Insurance.
You can take it one step farther by getting personal umbrella insurance. Umbrella insurance is an extension of existing insurance policies. It covers all kinds of claims and pays out when other policies have been exhausted.
Conclusion.
Insurance can be seen as an umbrella protecting businesses against the storms in life that can and do pop up unexpectedly. Some types of insurance are a must-have, while other types of insurance provide peace of mind in case the truly rare disaster strikes.