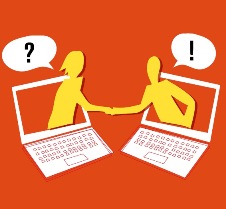 Transactional emails are often overlooked or deemed unimportant in the world of e-commerce, and that is a disaster waiting to happen. Transactional emails are sent automatically after a customer has triggered a certain event. For example, if a customer buys a product on your website, they'll likely go to their email account for confirmation of that order and to see when the product's going to get delivered. However, if they don't receive that automated transactional email, they're going to be left wondering what's going on.
Here are some of the reasons why transactional emails are so important to help your online business grow.
They Help Build Trusting Relationships with Customers.
As stated above, if customers are left wondering where their confirmation email is, they're likely to contact you to see if you received the order in the first place. Would you be able to trust a business that didn't send you a confirmation email to let you know everything was okay and your product will be shipped within a few days? No, you wouldn't, so why would customers trust your business? Ultimately, transactional emails (regardless of how small of a job they do) could prove to be crucial in building new and long-lasting relationships with your customers.
They Help Your Business Compete with Its Competitors.
What would a customer do if they didn't receive their confirmation email? They might contact you directly, in fact, they almost certainly would, especially if they've been charged for the product and they don't know where it is. After they've contacted you, though, they'll likely go to one of your competitors and order the same product there instead, knowing they are actually going to get a confirmation email. All in all, simple transactional emails could help you stay ahead of your competitors, or at least give you a chance to compete with them at all.
You Won't Keep Your Customers Scratching Their Heads.
Online consumers are far from patient these days, so doing all you can to prevent them from waiting for an email confirmation is key – and transactional emails will help you do exactly that. Most e-commerce platforms help you with automated emails once certain events are triggered: orders, payments, password changes, personal information updates, etc. However, not all customers get such emails because of the email provider they use, or simply because they direct any emails that look like spam to their bin or spam box. Transactional emails can be sent to email boxes where standard automated emails cannot, which is why you should always look to integrate your transactional emails with your e-commerce platform and/or email marketing tools.
Transactional Emails Will Show Your Customers & Competitors You Are Serious.
If a customer places an order in your store and receives a confirmation email just a few seconds later, they'll feel good about ordering from your site in the future. Simple automated transactional emails make a world of difference in e-commerce, regardless of the product industry you're serving. You'll let your competitors know you're serious about competing but, more importantly, you'll let your customers know you have a foundation in place that's going to benefit them every time they make a purchase.
Transactional Emails Could Help Your Business Succeed.
As far as your email marketing campaigns are concerned, it's very easy to gain interest if you conduct such campaigns correctly. However, in the e-commerce world, it's really the smaller things that can make a huge difference when it comes to getting ahead of the competition. Simple automated transactional emails to let customers know of confirmations/changes on their account is a straightforward and automated way of making your business operation more efficient and effective. Not only do you get peace of mind knowing your customers are going to be communicated with effectively, but you're always going to have much more time in concentrating on other business operations that might be more important.
How do You Create Transactional Emails?
The best way of taking advantage of transactional emails is to use an SMTP solution which comes with many email marketing tools. Such tools will help you customise emails and ensure the recipient gets them every time. As stated above, transactional emails come as standard with the likes of WordPress, WooCommerce, and many other e-commerce platforms. However, you're not always going to get the same accuracy and guarantees as you would with a standalone SMTP solution.
Transactional emails come in many forms. However, order confirmation and providing the customer with more information automatically is a big part of what they do. If a customer interacts with any part of your store and requires further information, they'll usually get this via a transactional email. Transactional emails might not be the difference in growing your business, but they're certainly the difference in improving customer experience and ensuring they are always well looked afte