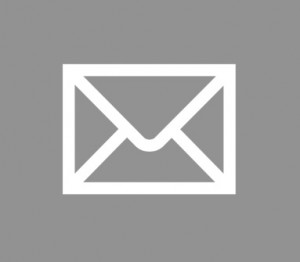 You've done something in your business that you want to inform your customers about.
Maybe you've released a new collection, maybe you've lowered your prices, or maybe, you're running a huge giveaway.
Now, comes the big challenge, though. That is to actually let your audience know about this.
But how should you reach out to your audience and tell them about the campaign you're running? Should you
You've probably found yourself at this road-block many times before, asking what you should do to spread the word, but the best answer is that you should do multiple things, not just rely on one.
One way that marketers always tend to go back to when they want to get in touch with their audience and let them know about something is through email marketing. In fact, 81% of marketers use email marketing. That's a far higher number than for most other marketing efforts.
Here comes the challenge, though:
Today, we're living in a society that has an immense information overload where we are constantly bombarded with information no matter where we go. From the television to social media, to our email inboxes, and beyond. Everyone is fighting for our attention. This is especially interesting for marketers as the one thing we trade on is people's attention.
What does this mean?
A huge challenge for marketers is to get people to actually open their emails. This is getting increasingly difficult as the number of emails being sent has skyrocketed over the years. Everyone is going crazy about the questions "how can I increase my open rates" and "how can I optimize my subject lines to get a higher open-rates" but here's what people are forgetting:
Your goal of email marketing isn't to get people to open your emails.
The goal of email marketing is (almost always) to get people to take action in one way or another. Most often, it is to get people to purchase something, but it can also be to get people to join a contest, invite their friends, etc. But we shouldn't remember the fact that no matter what type of activities brands do, the end goal is always to drive more sales. And sure, I am not neglecting the importance of increasing open-rates, because after all, getting people to open your email is a precondition for getting them to take action, but far too often in the conversation about email marketing, people tend to become too practical about tricks and strategies, rather than breaking down the most crucial parts of a successful email marketing campaign. You need to understand that a powerful email marketing campaign always starts with the email. The rest is just adding extra fuel.
If you have a high open-rate, that's great! But remember that it doesn't matter how many people open your email if the content within the email absolutely terrible, and makes people click away within a matter of seconds, right?
This is exactly what we'll be focusing on in this post.
In this post, we'll look at 3 critical ways to make your marketing emails more effective.
1. Create a well-structured email.
I get it… Creating a well-structured email is difficult. We've all been there. And don't believe that just because I am on this side of the conversation that I haven't had my fair share of email marketing struggles.
Okay, so you've got someone to click on your email. Awesome! Success, right?
No, this is where it all starts. You've probably heard that the first impression is super important a million times already, but this is something that is crucial to getting people to actually consume your marketing email and take action. Chances are, they have endless of other emails that they plan on opening, and this means that most people will just skim your email to see if it is relevant, and if it is, you've done a great job and they'll continue reading, but if they don't find it relevant, they won't hesitate to click away.
Studies have found that you only have 7 seconds to make a first impression, and while this is often related to personal interaction, it is well applicable to your marketing email as well.
This means that in seven seconds, you need to have gotten through the key points of your email in a way that is so convincing that people decide to read your email from the start more carefully.
In doing this, the structure is everything.
You've probably found yourself writing a marketing email just to have spent countless of minutes not having written a single word because you don't know where to start.. The good news is that as a marketer, you have a toolbox with endless of tools at your disposal to help you. Best of all? There are few rules to how you can use them, and there's no such thing as taking too much help.
With SendPulse, you have countless of email templates to choose from that have been tested and optimized for best possible retention and conversion rate.  This means that you yourself don't have to experiment and try out different email formats just to find the one that works the best, because when using the Senpulse email editor, we've already done the hard part for you.
Every now and then, we receive marketing emails that contain a wall of text and that's it. When we do, we don't even need those seven seconds for a first impression, because the first intuition is to simply delete it. What I mean by a "well-structured email" is that you should create an email that is pleasant for the eye and is appealing and welcoming. It should give the sense that it is easily digestible, and can be consumed without any effort. Knowing how you best structure your email is, of course, difficult, especially when starting out, but that's exactly what the Sendpulse email editor helps you with.
2. Include lots of visual content.
You're probably no stranger to the fact that humans are visual creatures.
In fact, 90% of the transmitted information in the human brain is visual. Furthermore, we process visuals 60,000 faster than text.
This means that naturally, our eyes are drawn towards visual content because we're able to process the information they're trying to mediate to us. If your email doesn't contain visual content, it immediately becomes less interesting, and people become more likely to click away.
Therefore, it shouldn't be a question whether or not you should include visual content in your marketing emails, because you should, always.
Visual content does not only help make your email look more appealing, and thus give a better first impression which can increase the number of people who actually consume your email, but they also help you better convey the messages you're trying to make, and impact your readers on a much deeper level, which further increases the chances of getting them to take action.
A challenge, however, that many marketers face when trying to use visual content in their emails is that they have no idea how they do it, or, aren't able to, with the program they're using to send emails.
But since I'm here to help, I've obviously thought about this problem already.
Using the Sendpulse email editor, you can effortlessly drag and drop pictures or videos to your email, wherever you'd like to have them, or following the tried and true email template that you've selected, without the need for technical skills or HTML knowledge.
3. Use large and visible call-to-action buttons.
This might sound like a very picky thing, but remember that it is the details that make the difference.
There's a clear pattern that the people who aren't using an email software to design their emails tend to struggle to generate great results from their emails far more than the people who use them do. The reason is that by not using an email editing software, you're limited to doing the things that have proven generate better results with emails. One of those is including a call-to-action button.
In fact, a study found that including a CTA increased click-through rate by 28% over a link-based CTA. As such, this is obviously not something you want to neglect, because after all, the whole reason you're using email marketing in the first place is not that you want to have a high open-rate or because you want people to just read your emails. You're using it because you want to get people to take action. And as the name blatantly reveals, using one gets more people to do just that.
When creating a call-to-action button, there are a few things you want to consider to improve efficiency. The best part is that the Sendpulse email editor allows you to optimize all of them.
These are:
Size.
For a CTA button to be effective, people need to actually see it. Within the Sendpulse email editor, you can enlarge or shrink your CTA button as much or as little as you want, but remember that the bigger the button is, the more people will see it and thus be more likely to click on it.
Whitespace.
When you have a call-to-action button that isn't surrounded by other elements, you eliminate distractions and ensure that the eyes of the reader go where you want them to go. Inside the email editor, you have full control of what elements go where, and thus full control over the elements that surround your call-to-action
Color.
The color of your CTA button is tremendously important, and the good news is that with Sendpulse, you have full control over the colors of your button, as well as the color of the email background. This ensures that you can design a button in a contrasting color which they'll instantly see, and become appealed to click it.
Design.
The design of your call-to-action button can greatly affect how effective it is. Using Sendpulse, you have full control over the design of the CTA button and can design it in a more appealing way that aligns with the overall message and theme of your email, and that stands out to the readers.