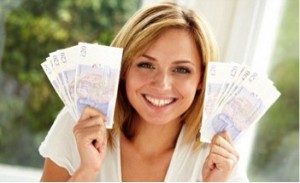 Being an entrepreneur can seem like a fun and easy way to be your own boss and be rolling in money in no time, but the reality is not quite so dreamlike. Young entrepreneurs that lack the experience of more seasoned veterans can often find themselves struggling to make ends meet.
In this article, we'll go over five ways young entrepreneurs can supplement their income with a side job.
Teach Online Courses.
Have you got a skill you think you could teach to the world? Why not turn it into an online course and start earning money from it. You may not realise it, but chances are you do have some knowledge to share. Are you particularly good at writing, or maybe you excelled in your A-level biology exam, or perhaps you are an excellent businessman and know all the tricks of the trade. Whatever it is, write down all the stuff you wish you'd known and turn it into an online course and within no time you should be able to start earning a passive income through sites like Alison.
Start Freelancing.
in a similar vein to online courses, you should be looking into monetising any skills you have, even if they don't seem particularly lucrative. If you know how to code, can design logo's or can write well, you'll probably be able to pick up some gigs in the freelancing market and make some extra cash on the side. This is a great way for young entrepreneurs to make a side income because it can help to boost your portfolio, as well as giving you the freedom and flexibility to work from whenever and wherever.
Get a Side Job.
The most classic of ways for young entrepreneurs to make an income is the side job. Places like Tesco and other retail companies are often the first port of call for a budding entrepreneur without an extensive CV.  They often offer flexible working schedules, a regular income and are easy to apply for, even if you have no previous work experience.
Try Drop-shipping.
If you haven't heard of it, drop-shipping involves you, the merchant, selling a product but never actually handling the product. Instead you liaise between the manufacturer and the customer. Essentially, you run an online store, and when a customer purchases a product, you then order that product from the manufacturer and ship it directly to the customer. The key to making money is to sell the product at a higher price than you bought it for, which shouldn't be too difficult if you buy your product wholesale.
Make Something and Sell It Online.
If you're the crafty or arty type, why not consider making something and selling it online. With sites like Esty and NotOnTheHighStreet, it's pretty easy to create original handmade pieces and sell them online. Even if you're not particularly artistically gifted, you can still make money this way by investing a bit of time in developing a new skill and earning some money while you're at it.
This is not an exhaustive list of all the ways you can make a side-income as a young entrepreneur, but they are some of the most popular, tried-and-true methods. Hopefully this gave you some inspiration to start a side-hustle of your own!