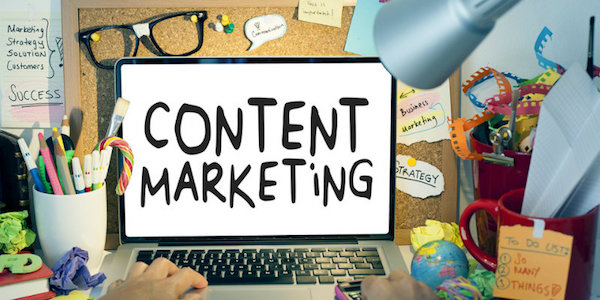 Having a good marketing strategy is vital to all businesses, but more so to startups. When you start a new business, you need more consistent, strong marketing techniques to get your business in front of as many people as possible.
Fortunately, thanks to the internet, there are several different marketing techniques effective for startups.
Facebook Marketing.
Research by eMarketer indicates 96 percent of social media marketers believe Facebook is the most effective social media advertising outlet. This isn't particularly surprising since Facebook is one of the largest social media platforms in the world, but it's not the platform's size that makes its advertising options so beneficial to startups. It's the Facebook advertising tools that are so amazing.
Facebook's advertising platform lets you create specific audiences for each ad type with extremely narrowed demographics. Instead of choosing a broad audience based on simple demographics such as gender, age range, and the local area, you can also include specific interests, likes, and dislikes. For example, if you're starting a new makeup line, you can actually target people who "like" Sephora, Ulta, and top cosmetic brands. Facebook even takes things a step further by letting you use the Pixel plug-in to track users who click on your ads. Then, you can retarget your ads so they are seen specifically by people who have clicked on your previous ads but didn't make a purchase.
Content Marketing.
A lot of startup businesses don't focus on content marketing because it doesn't drive traffic to your website immediately like social media marketing does. However, content marketing is still something startups should include in their marketing strategy for several different reasons:
When your product development and launch stages end, you slow down your focus on social media marketing to a level that you plan to maintain each month until you go into your next launch phase. Basically, when your company's marketing efforts are in "maintenance mode" paid advertising campaigns slow down. This is normal for most businesses. Unfortunately, during the excitement of a business's launch phase, many business owners overlook content marketing. So when their social media marketing and other paid advertising campaigns slow down, so do their sales.
You can avoid this by implementing a solid content marketing plan immediately. It's your content marketing efforts that optimize your site for search engines to find, so if you focus on content marketing from day one, you'll still have a steady stream of website traffic when your launch mode ends.
Email Marketing.
It's also important to build an email marketing list for your business right from the start. If you solely use other platforms for advertising purposes, you don't have a way to contact your customers if the third-party website you're using suddenly changes its rules or shuts down. So you need to start building an email list.
A great way to do this is by offering an irresistible e-coupon to anyone who enters their email to subscribe to your email list. The bonus is, not many people can resist using a really good coupon, so your efforts could give your sales a boost too.
Keep in mind, as soon as you start your list, you should begin emailing people. Sending at least one email per week, helps you build strong, trusting relationships with your customers and potential customers. So don't make all your emails about your products and sales you have going on. Share helpful tips that would appeal to your target market, behind the scenes info about your company, and personal stories they might enjoy. All of these types of emails can easily relate back to your business in some way, but your customers won't feel like you're constantly trying to sell them something.
Starting a business isn't easy, and it's even harder for new business owners to decide what type of marketing techniques to focus on in the beginning. Keep in mind, you need to cover all of your bases and you might put more focus on one method than you do others, but don't leave any single form of online marketing out of your sights — you'll regret it later.