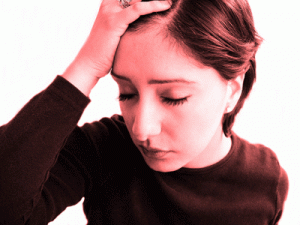 You don't need an oracle to tell you that starting a new business is difficult and nerve-racking, particularly if you new to entrepreneurship. You have to consider a number of things such as how to raise the startup money to finance the business, think about spending plenty of time mapping out strategies on how to move the business forward and lots more.
In fact, you may not escape burnout at business startups as an entrepreneur if you are not equipped with the necessary tools you need to handle burnout when building a startup.
It is noteworthy that starting and operating a new business can be compared with running a marathon at a very high speed. In this type of race, you cannot reduce your speed but continue racing until you get to the final finishing line.
Running the startup marathon guarantees that you are able to make up for your mistakes, iterate, learn fast, and keep growing at the speed that will make you defeat your competitors.
You have to be nimble and grow fast in the shortest period of time if you really want to be successful in your startup race. Here's how to handle burnout when building a startup:
Turn Off Your Accessibility.
You should switch off your accessibility since you are not 24-hour news cycle. Despite the fact that numerous communication channels can be helpful in a business, they can as well contribute immensely to burnout when you spend quite much of your time managing them.
You can be less productive and burnout if you have to spend the whole day checking messages and answering calls. To handle this situation, be in control and create a particular time for checking your messages and calls.
Take Time for Yourself Each Day.
As expected, a lot of business founders and entrepreneurs have the propensity to mentally be at work at all times, to put things together, such as strategizing how to penetrate a new market. Taking time for yourself every day should be a compulsory aspect of your day as an entrepreneur who wants to handle burnout when building a startup.
In this case, you should go out when possible and take time for yourself each day. You can go out with your friends who have nothing to do with your business. Go Out while you can and do what offers you a sense of personal satisfaction so that you will be able to handle the burnouts associated with developing a startup in a better way. Do what you enjoy most such as taking a walk, riding a bike, playing guitar, and learning Mandarin. Keep doing it on daily basis.
Get as Much Help as You Can.
It is no more news that establishing a business can be an intimidating task for almost everybody, particularly if you are a first-time entrepreneur. However, getting as much help as you can and having strong support systems, both within and outside the startup, is the most helpful way to handle burnout when building a startup.
Your support within the business will possibly come from your co-founders or business partners, as your support from outside the business can be anybody you trust who has attained what you expect to accomplish.
Find a Mentor.
During periods like these, you should consider a mentor. It is rather impossible to learn all about entrepreneurship, even if you are as clever as the computer.  The actual learning takes place outside the classroom as most of the successful entrepreneurs would agree.
As a result, it is important to have a mentor who is an experienced support network you can trust when problems arise. Regrettably, finding a trustworthy mentor is a daunting task, meaning that you must shine your eyes when searching for one.
But the truth is that the more you place yourself in the business startup terrain, and the more industry occasions you go to, the more likely you will find yourself in the midst of the experts you cherish. It is now up to you to determine how you gain from the association.
If you can't afford to hire a ton of employees, automating some of the work can be extremely helpful. Consider using e-procurement software – this is so easy to manage that you can do it from your smartphone. You won't have to worry about a lot of mistakes happening, and you adjust it to work the way you want.
Let it Go.
Operating a startup is the most daunting but still the most worthwhile experience you can have in your life. Be real with yourself if you are thinking about it. Moreover, know that you have opted for a challenging path where you may likely take three or four steps forward with each one step backwards.
There is nothing bad when you fail, as long as you learn and advance. You will burnout which is also alright. After all, it is what you do after the burnout that really matters.
Break Out of Your Schedule.
Startup founders break out of their routines to avoid burnout. You need to break the boredom of performing similar task in the same way every blessed day. The way you amend your routine is totally depend on you. But it is good to begin with small and then work your way up to bigger things. Experimenting with the changes in your work environment or location is one of the simplest ways to start. The co-working opportunities of today make this easy.
Without a doubt, change is tough! Nonetheless, you may find yourself enjoying it than you first thought you would, and as you become accustomed to breaking routines, your burnout level decreases.