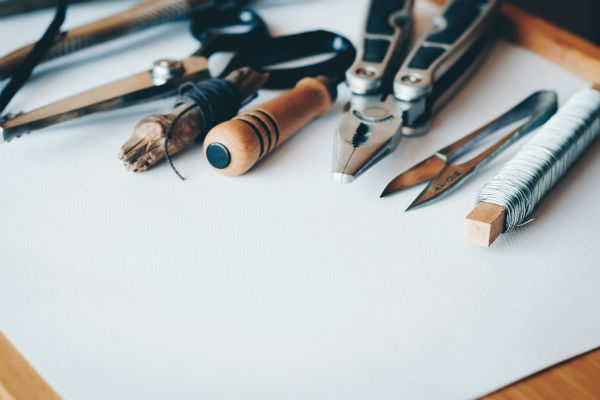 The Bureau of Labor Statistics expects the electrician market to grow as a rate of 14% between 2014 and 2024. More homes and businesses are good for electricians that need to install and maintain the electricity flowing through buildings.
Electricians are also in high demand in the United Kingdom and there's a major skill shortage in Australia for electricians.
There are a lot of different types of specializations in the electrician industry. You can choose to be a do-it-all electrician, or you can focus on one specialization. My Electrician does everything, from house wiring to ceiling fan installation and even outdoor lighting.
You can do the same.
But first you need to start your business from the ground up. Two foundational things you'll need are:
1. A business plan. Your business needs a business plan. This plan will help you stay motivated and on track when starting your business. Your plan should include the following elements: executive summary, business description, industry overview, competition overview, operations and management plan, service description, marketing strategy and of course, financial projections. InvoiceBerry has a great guide on writing a business plan.
2. Pricing. If you undervalue your services, the clients you get will complain and expect the world. You want to research your area, competition and base your pricing on what you deserve – not the lowest price possible. Hourly and fixed rate options are a consideration.
When you get to this point, you should have a solid idea of what you want to do, the services you offer and the potential to make money. If you're still serious about your business, you'll need to go through:
Technical training
On-the-job-training
Apprenticeship
You'll need to abide by the requirements in your location to be qualified to be an electrician. This means on-the-job training and 4 – 5 years in an apprenticeship program. You'll then need to become licensed in your state or jurisdiction for the work you plan to perform for clients.
Afterwards, you'll want to incorporate your business. You can choose to be a sole proprietor, but you will be held legally responsible for any debts. An LLC is often a good option, but this is an area where you'll want to discuss your options with a lawyer or an accountant.
Once you've started your business, picked a name and want to continue, you'll need to get insurance. You'll need:
Liability insurance
Workers' compensation insurance (to cover your employees)
This means calling around, getting quotes and talking to an insurance company to properly protect yourself from liability.
You'll need to have your license before opening your doors, so prior to doing anything else, make sure that you have your license in-hand and are able to legally offer electrical services. You may also want to use an app like FieldPulse electrical app to help you manage job scheduling and even invoicing.
Now, it's time to get customers, make connections and grow your business. This is harder than it sounds. In the past, a simple newspaper ad would do, but now you'll also want to focus on your online presence.
It's a lot of work to get started in any business, but with time and effort, you'll be able to build a business that's profitable and hopefully reputable.