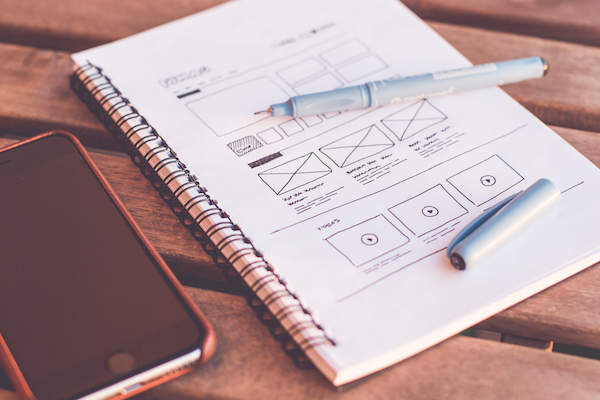 No matter how many fancy techniques and visuals you have, if your target audience doesn't find them appealing, you've lost out. It's your job to attract your potential customers with a solid first impression. And this begins with really honing in on who they are, and what they find valuable in an online experience. When you bridge the gap between demographics and design, you're bound to create a recipe for success.
How a user connects with web design is often psychological. A person wouldn't visit your website and note the use of white space, typography, and image size. However, their brains do recognize being comfortable with the engagement, even if they weren't consciously recognizing it.
According to Dan Steiner, CEO of a legal web design firm Elite Legal Marketing, one of the most effective web design strategies lies in the ability to focus on the user experience. "As a niche agency, we understand the importance of crafting content and delivering design that's built around your target audience, not the other way around. This means doing serious digging to uncover trends and features that are most appealing to them."
Age is major factor when it comes to web design. In this article, we've broken up web design trends based on the age demographic to make it simple to understand. However, it's also crucial that you recognize age as just a slice of the "buyer persona" pie. For example, the young professionals market has dozens of subcategories based on things like gender, interests, and education. Keep this in mind as you learn more about traditional age-based trends.
Teens.
Today's teens have grown up on the Internet, which means their navigational capabilities are fairly solid. However, this doesn't mean that their knowledge or ability to maneuver is fully mature.
For starters, teens (including pre-teens) are easily distracted, so you'll want to avoid designing an interface that's too busy. Too many catchy bits of text at the top header and sidebars could easily lead them to drift away from the page in front of them. To keep them focused, use bright colors to highlight important areas of the site.
Social elements are also very important in this age group. Teens want to be able to talk, share, and play with their friends. It would be beneficial to incorporate a reliable way of doing this, like a chat room or integration with social networks. At the very least, consider adding a discussion forum.
Lastly, interactive content and design is a big hit with teenagers. Again, this doesn't mean fill your site with pointless media. Specific, tailored media does the trick. This includes online voting, games, quizzes, and other interactive features.
Millennials/Young Professionals.
Millennials are a very tech-savvy generation that knows what they like. This is also currently the largest age group, making it likely the audience you're targeting. When it comes to designing for millennials, this is the perfect opportunity to get creative.
Young professionals don't mind a sophisticated navigations, provided it's useful. Full-width layouts and well-designed landing pages are trending, and make for smart choices in this area.
When designing for the professional audience, images are used to complement text, and therefore should be highly relevant. Typography and whitespace would play a bigger role here than in the rest of the age groups.
Communication is also important. Millennials also prefer non-verbal forms of communication, which means the design of your contact page is highly important. Because millenials would rather figure something out on their own, the design of your FAQ, support form, live chat options, and product landing pages can mean the difference between a sale and a loss.
This group expects you to be the jack of all trades: you not only need a great design, but your content needs to leave no room for questions. Take a look at some of the most recent web design trends to better understand what appeals to this age group in terms of design.
Generation X/Professionals.
Generation X is the 35-50 group that sits comfortably between Millennials and Baby Boomers. While they don't get much attention in terms of "age group", they're the ones calling the shots. These are goal-oriented individuals that like design and content simple and to the point. This means things like pop-ups, sidebars, and overloaded text are distracting to them.
Compared to other age groups, Generation X is much more receptive to longer text. This gives you the opportunity to use copywriting as a powerful tool, but be careful not to come as a time-waster. Visuals provide context, but aren't the key ingredient. Lastly, social elements don't need to take up too much of your resources.
Baby Boomers/Seniors.
If you have a product geared towards seniors, you want clean, simple copy, larger text, and intuitive navigation. Senior citizens––even those that aren't disabled––naturally experience some deterioration of vision, dexterity, and other senses. With that in mind, your design needs to be accessible, just as any brick-and-mortar store catering to that audience. Other web design trends, like parallax scrolling, will only hinder the experience.
Simple navigation and interface are the foundation of good design with Baby Boomers.
Stay away from animations or slow-loading images. Additionally, larger text would be helpful to aid vision, but too large can be crippling for your design. It's best to test website text on a portion of the senior market with a versatile range of vision needs. This will help you better understand if your current copy is actually effective.
Other best practices for baby boomer web design:
Add a "Home" button to your navigation; not all seniors will know that clicking the logo takes you back to the main page automatically
Incorporate a resizable text option for visitors
Add accessible drop-down menus (these can be accessed by both keyboard and mouse)
Use headings in your content to break up content sections