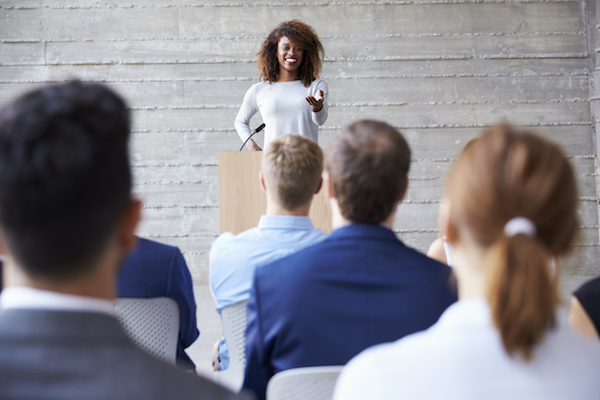 Earning a doctoral degree in education is one of the best ways to position yourself as an eligible candidate for a variety of administrative and managerial positions within the field of academia. Whether you choose to pursue a Doctor of Education (Ed.D.) or a Doctor of Philosophy in Education (Ph.D.), both degrees provide the skills and credentials need to land high ranking positions at schools and universities across the country.
In general, graduates with an Ed.D. are more likely to enter into job roles that directly involve school administration, while graduates with a Ph.D. are more likely to land jobs related to quantitative research and academic scholarship. However, either degree will work to boost your chances of landing just about any administrative role in an educational institution.
With that said, the following are seven of the most popular career options for graduates who've earned a doctoral degree in education:
1. Superintendent.
It makes sense to lead with this position because superintendents are essentially at the top of the educational power structure, overseeing the curriculum and performance of the whole school within a school district. Superintendents also earn some of the highest salaries in education – as high as $250,0000 per year – and they enjoy highly appealing pension plans and other job benefits.
A graduate who has earned an EDD in organizational learning would be in an ideal position to land such a job after first establishing a few years of hands-on experience within a district. Although experience will be needed in addition to the degree, starting with the essential credentials is the first step if you have aspirations of one day becoming a superintendent.
2. Principal.
If you'd rather take a more on-site approach to managing a specific school, then the role of principal would be more suited to your preferences. The vast majority of principals have either a Master's degree in education or an Ed.D., however, those with the latter usually earn the highest salaries. According to figures from the U.S. Bureau of Labor Statistics (BLS), principals make an average annual salary of $87,000+ per year.
Principals work more than other educational professionals during the summer as they have to supervise summer school programs, as well as oversee all necessary maintenance, repair, and janitorial services for the facility. Plus, principals tend to do a lot of work in the weeks before the commencement of the school year, as they have to participate in the yearly planning and preparation process.
3. Professor.
While the conventional path to becoming a professor would typical involve earning a Ph.D., many Ed.D. graduates also go on to become professors at universities and colleges of all kinds. In fact, many Ed.D. graduates start out working as professors, either part-time or full-time and then move up to higher administrative roles within the organization. If you're considering this path then chances are you're already familiar with the job description, but don't forget that in addition to teaching you'll also be writing and publishing scholarly articles within academic journals.
Having a degree in organizational learning will equip you to enjoy life as a professor – an occupation with a very high rate of job satisfaction. If you enjoy teaching but also want to challenge yourself on an ongoing basis, entering into higher education as a professor may be an ideal route for you to take.
4. College President.
A graduate with a doctoral degree in education could also attempt to become a community college president, a job that involves overseeing the college's budget, maintaining accreditation, spearheading public relations, and organizing student and faculty recruitment efforts. This is an ideal career for someone who enjoys public speaking, as the college president is responsible for representing the school at important events and in the press.
However, it should go without saying that in order to land a job as such a high-ranking figure you'll need to bring some experience and background to the table. Thus, this is often a promoted position that educators pursue after working for a particular college for a number of years.
5. Program Director.
Academic program directors are in charge of specific programs within the school, such as an art program or a physical fitness program. As such, they're responsible for aiding in the organization and development of curriculum and research at the postsecondary level. Since every school, college, and university are comprised of a variety of different programs, this kind of job is always widely available.
However, it should be noted that it would help to have additional degrees or experience that prove your expertise within the specialty of the program (i.e. – an Arts program director would benefit from having an art-related degree on their resume). Other degree types that will help you land a job as an academic program director include those related to business management, finances, public relations, and communication.
6. Dean.
A significant percentage of Ed.D. graduates go on to hold authoritative positions in colleges and universities, such as the role of academic dean. Similar to what a principal does for a grade school, the dean serves as the chief administrative officer for their college/university, overseeing the institution's financial management, faculty, fundraising, and curriculum delivery.
Before you rush to start your journey to becoming a dean, keep in mind that rising to this position will usually be a very challenging and competitive process that will require quite a bit of politicking and experience building. Typically, the process will involve starting out as a regular member of the faculty and then progress to a chair of your department, followed by becoming the assistant dean, and then finally the dean.
7. Academic Advisor.
Finally, another potential career option to consider after you've earned a doctoral degree in education is the role of academic advisor. Although this usually isn't the first course of action taken by graduates who've earned their Ed.D., it's a good job to keep in mind as a starting point within a university, as the salary can be as high as $60,000 and the job is relatively simple compared to the aforementioned options on this list.
While many would consider an advisor position as being below the rank of a graduate with a doctoral degree, the flip side is that someone within an Ed.D. or Ph.D. has a high chance of being hired for this job in virtually every region.
Playing an Influential Part Within an Organization.
Regardless of which of the aforementioned job types you choose to pursue, with an Ed.D. or Ph.D. you could eventually find yourself holding a prestigious position that has you directly impacting the direction of the organization you work for, and its students and faculty. If you're up to the task of assuming such a high level of responsibility on an ongoing basis, you'll be glad to learn that graduates with educational doctoral degrees are in high demand due to this being a relatively challenging and lengthy career path.
In conclusion, if you have your sights set on playing a vital role in one of America's many higher learning institutions, earning a doctoral degree in education is definitely one of the fundamental steps that you'll need to take along the way.