by Jeff Hyman, bestselling author of "Recruit Rockstars: The 10 Step Playbook to Find the Winners and Ignite Your Business"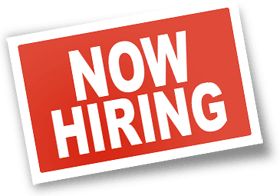 When a McKinsey & Company consultant coined the term "The War for Talent" 21 years ago to describe the growing competition to recruit talented people, he actually underestimated the intensity of the battle.
As a long-time headhunter, I've been on the front lines helping companies to find & attract the best people to move their businesses forward. With the US unemployment rate at 4.1% – and possibly on its way down to 3.5% – the battle is raging.
So, here are five things I've learned that will help your company win the war for talent:
1. Don't hire for industry experience.
Time & time again, I've seen companies overweight industry experience, thinking that the candidate who knows the industry will "hit the ground running." On the margin, industry experience is helpful, but it's certainly not predictive of success.
A far more important hiring criterion is what I call "DNA."
You want to hire people whose values, motivations, and personality correspond to  — or better yet, expand — your culture. When starting Career Central in 1996, my team & I identified three qualities that we wanted our employees to possess: tirelessness, selflessness, and fearlessness. We ensured that every single hire shared this hardwiring. Our approach succeeded. We had near-perfect retention up until we sold the company, despite being located in the roaring Silicon Valley job market of the late 1990s.
Industry experience can even have a downside.
A person who comes to your company with a lot of knowledge may assume the way they did things at their former company was better and may be reluctant to embrace your approach to the market or the workplace. You may have a big job in re-training the new hire to your company's way of doing things. Old habits die hard.
2. Rockstars demand a challenge.
Top performers want to do meaningful work, make a difference in the organization, and grow their careers. Sure, they want to be compensated fairly. But what's even more important for them is to be inspired to do their best, in the pursuit of a worthwhile business goal and professional success.
You don't attract Rockstars by paying top dollar. You attract Rockstars by building a culture where they can thrive & achieve great things with other people who share their values & dedication. Whether you're a CEO or department head, your first job is to create an environment that enables that to happen.
To build a magnetic culture that will attract Rockstars, you first need to define the culture you want. You can start by selecting three top performers who truly epitomize the soul of the company. Next, identify the most essential characteristics they have in common. Maybe they are all fearless, great problem solvers, and fanatical about customer satisfaction. It may take a lot of soul-searching, but figure that out. Once you do, communicate them to the rest of the company, stating that from this day forward all new hires will embody these characteristics.
3. Talent is today's great differentiator.
There was a time when a company could create or defend a competitive moat through its technological superiority, intellectual property, or its brand. In my experience, those days are long gone. Technology can be easily replicated; patents can be circumvented with less difficulty; and consumers (and the media they consume) are more fragmented, diverse, and skeptical, making brand-building more challenging than ever.
Instead, the best way to distinguish your company today is to build a culture that attracts, nurtures, and inspires Rockstars. By making talent your number one source of competitive differentiation, your company will be more focused, creative, and innovative than your competitors.
Without best in class talent, your product or service or startup idea – no matter how great it might be – will always be at risk.  A smarter and more talented organization might surpass your offering at any time. Building a talent-driven culture is your best strategy for ensuring sustainable success.
4. Diversity can't be an afterthought.
Most organizations seek to build a more diverse workforce. While laudable in and of itself, there is a body of research that suggests diversity helps companies to better understand various consumer segments and fosters creativity and innovation by encouraging input from people with diverse backgrounds and perspectives.
If diversity is a high priority for your organization, you must communicate that message to your recruiters at the outset of their searches. On too many occasions, I have delivered a group of candidates to an organization only to be told late in the process that it preferred to hire a woman for the position.  The bottom line: if you want to hire more women, insist that your recruiter bring you a group of candidates who are 50% women (Your recruiter will hate it, but they'll do it).
5. Check the references yourself.
Checking references can be time-consuming and a hassle to schedule, but it's an indispensable exercise if you want to make the best hire. Avoid the temptation to delegate reference checking to an outside recruiter. Recruiters have an inherent conflict of interest: they want to see the candidate hired — the last thing they wish for is to uncover a problem near the end of the process.
In my experience, the hiring manager should check references herself. He will bear the brunt of the hiring decision – good or bad – so he has the most invested in the decision. Directly hearing about the pluses and minuses of each candidate from people who worked with them will assist in assessing the candidates and will help the hiring manager in leading the new person after they've joined the organization.
Jeff Hyman is bestselling author of "Recruit Rockstars: The 10 Step Playbook to Find the Winners and Ignite Your Business", Professor at Kellogg School of Management, host of the 5-star-rated Strong Suit Podcast, and Chief Talent Scout at Strong Suit Executive Search. Get his free 7-day video course at www.RecruitRockstars.com/Course.