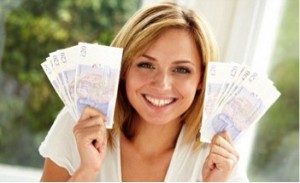 Is there anyone who is truly satisfied with the money they're earning? Probably not. We can always use more, that's true. But it's also true to say that some people can actually manage better on a lower salary than others do on a higher salary. It sounds astonishing, doesn't it?
It's all down to a useful skill called money management. Read on for some helpful tips:
What's A Good Salary?
A good salary is one which can give you the lifestyle you want. If you're happy living in a small apartment and don't aspire to send your children to private schools, your salary wouldn't have to be too high to satisfy your needs. If you aspire to live in a large, detached house in your country's capital city, drive a Ferrari, sport a designer wardrobe and have your kids privately educated, you will need a much higher salary to satisfy those needs.
Money Management.
To get the best out of your salary, there are a few things you can do right away:
Use your credit card less and your debit card more.
Ensure you pay your bills on time to avoid penalties.
Ensure you pay your bills on time to avoid penalties.
Plan a capsule wardrobe each time the season changes and shop accordingly for that too.
Speak to an online financial management company to discuss optimising your spare cash through investments.
Internet Revolution.
The Internet Revolution has brought financial advice to our fingertips. Now, more than ever, it's possible to optimise your wealth by investing in various stocks and shares. A little disposable income, wisely invested, goes a long way. Of course, nothing can guarantee great returns. But some financial advisors, by studying the market closely, develop the skill of predicting what way the financial tides will turn. Having someone like this in your corner when it comes to deciding where to invest your precious money is a major advantage.
High-Interest Accounts.
Traditional banks seem unable to give a good rate of interest today. Savers wishing to get a better interest rate have started to look elsewhere. According to nerdwallet.com, online accounts with financial services like Ally Online Savings, Synchrony High Yield Savings and Marcus by Goldman Sachs are a much better bet for optimising the interest on your savings.
Investment Management Services.
Wealth Management Services like Moneyfarm help professionals to optimise their financial power by advising on investments. With the right kind of financial advice, it's amazing how a modest sum of money can grow over time. While no guarantees can be made about returns, wise investments provide salaried professionals with a wonderful sense of security and optimism for the future.
Divert Your Disposable Income.
Instead of using it entirely for pleasure, divert some of your disposable income towards investments and high-interest accounts. And believe me, you'll be glad you did in years to come.