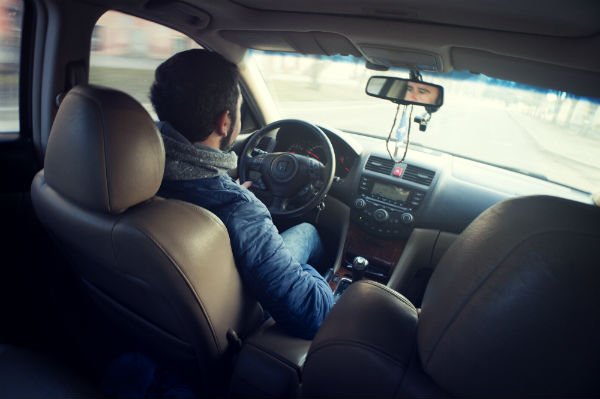 If you haven't come across the expression before, business car leasing is a way in which SMEs can run company cars with low monthly payments, the maximum miles are set for the contract period which is normally between two and four years.
Every month you pay a rental for the lease of the car and once the contract period ends you give the car back and start over again.
If you haven't considered this option before, here are 6 reasons why business car leasing may be the next move for you.
1. You Can Avoid Depreciation By Having A Set Motoring Cost For Your Business.
We are seeing some good signs that the end of the recession is getting closer. However, during a time when cash flow is a worry you really don't want to have your business tied up in loans and overdrafts related to your business motoring needs.
When you opt for business car leasing you get rid of the need to find initial capital to buy company cars, all you need to do is pay the agreed monthly figure – that means you can budget the cost into your business finances.
Lastly, when you reach the end of the contract period the car is returned and sold which means you don't have to worry about depreciation or getting the vehicle sold.
2. Improves Your Cash Flow.
When you need to buy cars, you are getting into a capital-intensive area – when you opt for contract hire you are able to invest your finances into your business and improve your cash flow.
One of the ideal aspects of car leasing is that you gain an extra line of credit, this means you can free up money to use in your business and provide a solution to cash flow issues. As we noted above, you don't need to use your cash on a depreciating asset and instead can use it to expand your business.
3. You Can Take Advantage Of Cars Offered.
Since there are many contract hire firms who all want you as their customer, you really can use the market to your advantage.
Be sure to check out all of your options so that you get the best deal on the latest model. Or you could use a small fleet supplier like Intelligent Car Leasing.
Small fleet leasing suppliers like this one are experts in the industry – they may be able to find you a great vehicle that you hadn't thought of until now.
Some firms will provide a price match service so make sure you find out what deals are on offer before you sign anything.
4. Have Your Staff Drive The Latest Cars And Enjoy Improved Fuel Economy And Better Safety.
The latest car models provide reliability, durability and great fuel economy, things that your staff, as well as your business, will greatly benefit from. This will help to lower your expenses, as well as your staff's personal outgoings, as well as company car tax issues. In addition, in the event of a road traffic accident, they have the best protection since they are driving the safest cars.
A man sitting at a computer looking at the new VAT scale charges.
5. You Can Reclaim 50% Of VAT.
Business car leasing is subject to VAT, however, if your business is VAT registered you will be able to reclaim 50% according to VAT Global. This means that on your monthly invoices you will be able to have a 50% VAT back claim.
It isn't possible to claim 100% as in nearly all cases private use of the car is also included. If your lease car is a pool car with no private use you will be able to claim 100% of the VAT back.
Whatever way, it makes VAT sense to fund your business cars.
Having a maintenance contract as well as the monthly business car rental means you can claim 100% of the VAT back on this. Restrictions do not apply.
6. Benefits When It Comes To Corporation Tax.
If you opt for a car with CO2 emissions which are below 130g/km you will be able to save on corporation tax as 100% of the amount of the lease figure is claimable against the taxable profits of your company.
If you are over this figure you will only be able to claim the lease rate against your company's corporation tax. If you want to make most tax sense you should opt for a lease car which is sub 130g/km.
Is a business car lease the right choice for you?
Ultimately, it's up to you what choice you make and the right decision is dependant on a number of factors like mileage, the type of car and personal tax arrangements.
Looked at as a whole, business car leasing is a choice which can save time and help you to use your business finances wisely. If you still don't know what option is best for your needs, talk to a small fleet leasing expert and your financial advisor to help you make a wise choice.