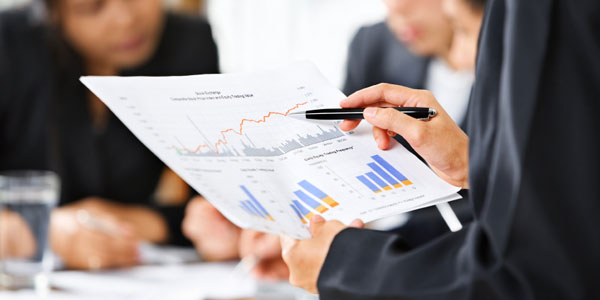 For most businesses, without a doubt, profitability is their priority. The goal is to register increased sales, which, in turn, will allow them to fund their operations. Without sales, the business will not foster. The business will not have a future.
With this, the rest of this post outlines five of the key strategies that will allow you to increase your revenue.
1. Reduce your Expenses.
One of the best ways to up your sales is through the reduction of expenses. For instance, you might want to consider shared offices rather than having your own expensive space. If you are from Dallas, visit thecommondesk.com and look at their affordable office space for rent. Look at your books and identify where your money is going. After this, look for ways to reduce these expenses without compromising business.
2. Host an Event.
This should be an opportunity to showcase your products and services, while also giving you the chance to enhance your network. You can give out samples of your products so that target customers will be able to finally try them. If you are providing services, on the other hand, you can host seminars to make people understand that what you are providing will be vital to them. You can meet not only new customers, but also potential businesses partners. If you are from Dallas, co-working spaces like Common Desk provide an event space at an affordable cost.
3. Use Social Media.
Marketing does not need to cost a fortune to be effective. That being said, social media holds a lot of promise as a platform to increase the revenue for your business. Entrepreneur suggests some of the ways to boost sales by using social media, such as through getting personal, prioritizing customer service, going mobile, and adding an online store in social media accounts. Social media is a good channel to raise customer awareness and to reach target market while defying geographical boundaries.
4. Improve Customer Relationship.
You should also be proactive in improving the relationship with your customers. Focus on triggering loyalty. When customers are loyal, you can expect that they will patronize your products, even if you increase prices, as long as its quality remains top-notch. Research about your customers, consider customer segmentation, learn about what they want, and craft strategies that will allow you to deliver a high level of customer satisfaction.
5. Raise your Prices.
This is one of the trickiest things that you can do to increase your revenues. Before raising your prices, however, Forbes suggests that you do your research, such as looking at the current pricing strategies of your competitors. When you raise prices, make sure that you are offering something valuable so that the move will be justified. You should be careful with this strategy since when you do not do it right, you might end up losing customers and your revenues will plummet.
If you want to increase your revenues, you must be bold to make a move. Nonetheless, you need to proceed with caution to be sure that your move will not backfire.