by Zakir Ahmed, General Manager of Asia at Oracle NetSuite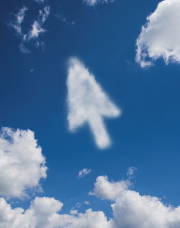 Started by a young entrepreneurial couple, Haresh and Dolly Balani, Treknology 3 set up its first small bicycle concept store in Singapore almost 30 years ago. The mission was clear: promoting a healthy lifestyle for customers and their families through the passion of cycling – while expanding access to its products supported by exceptional personalised customer service.
Since then, Treknology 3 has come a long way, having opened a further four retail stores and two mega-showrooms across Singapore and Malaysia. But as the company grew in popularity, its operations started to become increasingly complex. Data was kept siloed in each store, which made it difficult to understand what customers requested or bought – hugely impacting business performance visibility and customer satisfaction.
Treknology 3 decided to implement NetSuite OneWorld to manage critical business processes, including inventory management, shipping and customer relationship management. As a result, the retailer is able to view supplies across all its warehouses anywhere, anytime, allowing the team to be much more customer-savvy, which ultimately helps drive brand loyalty.
Most Singaporean small businesses would like to emulate the success of companies like Treknology 3 by growing their operation, but at the same time, avoid jeopardising close relationships with their customers.
How can small businesses empower growth, but maintain brand loyalty? There are four tactics that smaller companies can leverage to ensure that they achieve their business objectives whilst retaining a high level of customer satisfaction and loyalty.
1. Define purpose and fuel organic growth.
Businesses must start with defining their purpose, and how their current brand proposition supports their expansion plans. Once everyone is on board, there are some short-term, organic growth boosters to pursue. For instance, businesses can start by trimming overheads and boost sales to existing customers through cross sell and upsell opportunities.
2. Forge strong partnerships.
Another very good option for gaining market share without risking capital is forging partnerships with larger companies. This offers immediate access to existing retail networks, supply chains and a well-established customer base. The most successful partnerships negotiate cross-selling, exclusivity arrangements, logistics, staffing and other customer service essentials. Where possible, every partnership should seek to maintain control over brand identity.
3. Standardise processes and centralise on a platform.
Expansion comes with a host of unknowns. Where will you find staff? What are the new regulations and laws? How can I create desire for our product so customers want it? Previously, enterprise resource planning (ERP) and supply chain management (SCM) systems were only in reach of big companies, however, the cloud has democratised access, and given small businesses a leg up on much larger competitors held back by legacy on-premise systems.
When it comes time to expand, having standardised processes on a cloud-based platform allows you to run your processes the same way, regardless of where business is located. It provides best practices for repeatable infrastructure when entering new markets, as well as end-to-end visibility across operations.
Cloud-based software, with its scalability, agility and low total cost of ownership, empowers businesses to manage growth on their own terms. By enabling the automation of tedious manual tasks like tax compliance, multi-currency transactions, and more, it can ease some major barriers to entering international markets.
4. Leverage data.
With end-to-end visibility across operations, executives have easy access to data to make insight-driven business decisions on how and where to grow. For instance, robust reporting allows you to regularly compare financial data from different stores or channels to identify trends that might impact long-term growth, such as cash flow or liquidity. Data from the ERP and supply chain platforms can help drive actionable sales opportunities, personalise marketing outreach to drive greater loyalty from customers, and increase customer satisfaction by helping ensure accurate inventory levels and streamlining logistics.
With a cloud-based platform as their foundation, new product introduction and international growth is within the reach of small businesses, which can leverage technology to out-innovate much larger competitors.
Zakir Ahmed is the general manager of Oracle NetSuite, Asia charged with building and leading the organisation across the region. In this role, he guides a number of high performing teams to bring complete solutions to Oracle NetSuite customers. Zakir has more than 20 years of experience in management, customer acquisition and retention as well as sales leadership across the globe, complemented by a strong understanding of the Asian market.