by Joanna Lau, Founder & Chief Executive Officer of JEMMA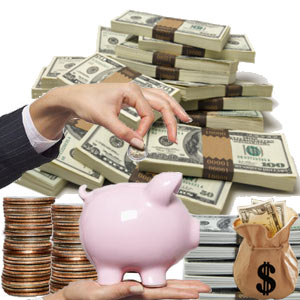 The old adage "Time is money" may well be the most used and most misconceived concept of the business world. Sure, it means that wasted time means wasted money, but the meaning also extends to the expense of convenience. If you can reconcile the ideas of saving and spending as they pertain to your particular business, then you can successfully adjust your lifestyle to a more productive future. The trick is to work smarter, not harder.
Use the following tips to help guide you through the maze of entrepreneurship with limited pockets and work space:
Purposeful Budgeting.
Your budget is where you should begin and end the day. This is the bible that is going to be honest about exactly what is coming in and what is going out. It will also better prepare you for predicting likely and unlikely events that may affect your bottom line in the near or distant future. Most of the decisions that you will make will depend on what your budget has to tell you about them. You will even have to decide whether or not to use the trusted day planner and matching pen or to invest in a software package designed to help you to keep track.
Do You Really Need It?
Ask yourself if you really need it when considering making a purchase. The best deal is worthless if it concerns something that doesn't contribute to the bottom line. You may be telling yourself that you saved $100 on a $300 item when in actuality you've just spent $200. Ask yourself if there are other ways to accomplish the same thing or if the endeavor is even necessary.
No Don't Cost a Thing.
It never hurts to seek a better deal or negotiate one that is already on the table. You won't know until you ask or suggest, and you may be pleasantly surprised at how much wiggle room unexpected savings can bring. Seek out sponsorship to attend functions and events that will lead you to further networking for increased exposure for your business. It can't hurt to ask, a negative answer is free, and the worst case scenario is that you are no worse  off than when you were.
Don't Let Your Credit Use You.
Learn how to use credit to your advantage instead of being bogged down by it. It is worth the time it may take to shop around for lower finance options, or to transfer existing debt to a card with a lower rate. If you receive a loan, then deposit it in an account opened specifically for these funds. You can set up a draft account for repayment from it, and you may be eligible for special deductions and promotions by having such an account.
What Can You Do Yourself?
Another perspective for saving money is spending time. The more that you can handle on your own, the better off you'll be. When it gets to be overwhelming, then you can consider interns to pick up the slack as opposed to hiring costly employees.
Telecommute Since You Cannot Teleport.
Social media networking allows you to access a very active market base as well as connect with people who can help you with any struggles that you may have or have yet to experience. The more active you are, the more likely you are to cross paths with lucrative opportunities. If telecommuting can be used to promote your business, odds are favorable that it will.
Joanna Lau is the Founder & Chief Executive Officer of JEMMA. JEMMA was established after Joanna experienced a void in women's workwear throughout her four years as a Trader on Wall Street. Men had suitcases, whereas women's accessories didn't support their leadership and managerial roles, so Joanna envisioned closing a small, but powerful fraction of the gender gap by eliminating intimidation from the workplace and offering opportunity – in the form of handbags.