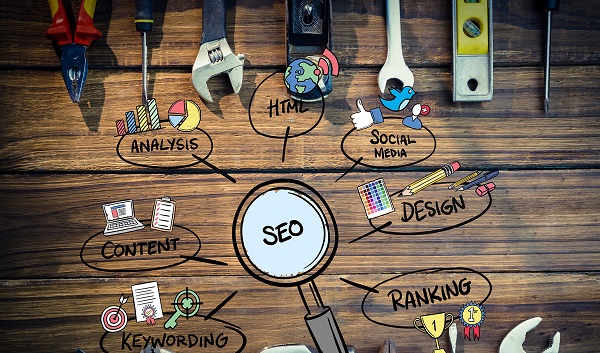 by Nate Vickery, editor-in-chief of Bizzmarkblog.com
In 2017, SEO can be described in two words: turf war.
There are over 1 billion active websites and a lot of them understand the value of ranking at the top of Google's search results, so they are doing everything in their power to crush their competitors and push them out of the picture.
SEO is a game of keyword- and research-driven efforts, wrapped around a technical understanding of how search engines work and what factors they use in order to calculate a specific website's value.
It's like chess. Once you read and implement all Google's Webmaster Guidelines, you will see that optimizing for the engine itself is a lot easier than optimizing for the people who actually use the Web. As you gain steam and begin to understand the finer details of how Google operates, what the engine likes and dislikes, and where searchers fit into this story – you'll soon realize just how important having the right SEO strategy is to your business.
If you're new to SEO, this might seem overwhelming. But luckily for you, there are a lot of amazing utilities out there that can significantly simplify these processes and instantly get you on the right path to successfully optimizing your pages and site for search.
In the following part of this article, I'm going to list some of the more popular SEO tools that are perfect for beginners who are just making their baby steps in search engine optimization. These particular tools won't guarantee success, they won't get you to Google's top search positions if you don't figure out how to use them right. But what they will certainly do is help you create a solid strategy for reaching your goals. So, let's get started:
1. SEO Ultimate.
A great tool for those who are just starting SEO. With this tool, you can easily update the titles of your pages and their meta descriptions at the same time. SEO Ultimate can really be of value to you if you're one of those people who constantly have a hard time keeping up with all the details.
Even though things like proper page titles and meta descriptions might seem like something nobody really cares about, it's important to know that these details could really hurt your rankings, if you choose to ignore them. SEO Ultimate is the ultimate detail checker. You can use this tool for monitoring 404 errors on your blog, creating custom robots.txt files which tell the engine how to crawl your site, applying "noindex" and "nofollow" actions for all sorts of different links, among other things.
SEO Ultimate is a superb tool for all those who want to properly optimize their site and pages.
2. Ahrefs.
If you're just starting with SEO, it's imperative that you familiarize yourself with the importance of generating loads of quality backlinks for your domain.
Backlinks are extremely important for optimizing your site for search. They have the power to significantly improve your website's SEO rankings.
The more high-quality backlinks you create, the better chances you'll have of finding your domain on top of relevant Google search results. Backlinks have the power to significantly improve the popularity, relevance, and overall domain authority of websites, so it's only natural that I put Ahrefs at the top of this SEO tools list.
Ahrefs is a terrific, easy-to-use SEO utility, that's great for tracking and reviewing your and your competitor's backlinks. This tool makes it possible for its users to take a peek behind their competitor's curtain, see which domains are linking back to them, and how to replicate that process and improve their own SEO by generating backlinks from those very domains.
Also, apart from being a powerful backlink checker, Ahrefs is also a tool that provides its users with other useful data as well. For example, its in-depth keyword explorer is as good as Google's. It gives you a fantastic and precise volume of searches being conducted for various short and long-tail phrases, which is a useful feature for all those who want to create content that will generate a lot of organic visits to their site.
3. Dibz.
While we are on the subject of building quality links, let's talk about Dibz. As I already pointed out above, the world's most popular engine has been known to favor sites that have a significant number of other domains pointing back to them. So, having that in mind, one could easily say that generating quality backlinks should basically be the foundation of your SEO strategy.
If you want to rank high in SERP for your relevant keywords, you need to become relevant in Google's eyes. One of the fastest and more efficient ways you can do that is through link earning. Spying on your competitors via Ahrefs is not really enough. If you want to generate some solid connections with relevant sites in your niche, you need to take your link earning game to the next level, and actually look for quality domains from which you can get a link to your own.
This is where Dibz comes to shine. Dibz is a great tool, dedicated to prospecting links. It doesn't really matter if you're a one man team or a person employed by a full stack marketing agency – this tool works for you. Dibz helps its users take their link prospecting game and influencer opportunity research to the next level. This tool gives you the luxury to quickly scraping the Internet and finding relevant prospects that have a high potential of publishing your link. The thing that really separates this SEO utility from the rest is its SPAM algorithm that eliminates garbage data and unwanted opps from your results.
Dibz is all about saving time. This tool has a dozen detailed preset search parameters, so you don't have to build your campaign from zero every time you want to prospect for some of the more common link opportunities. Also, with Dibz, you can upload and download your findings in a CSV file with just a single click. This is a great option for bigger teams, who share their results with a lot of people.
Closing Word.
SEO is a complex game that requires constant learning and experimenting. Even though it is constantly changing and evolving, a couple of things remain the same. Quality links will forever remain relevant in both the user's and the engine's eyes. That's why, apart from paying attention to some key on-site SEO details, everyone who's just starting with optimization should immediately learn the importance of generating relevant, organic content throughout the entire Web.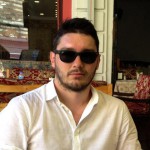 Nate Vickery is a business technology consultant mostly engaged in management and marketing for SMB and startups. Nate is also the editor-in-chief at a business oriented blog Bizzmarkblog.com.