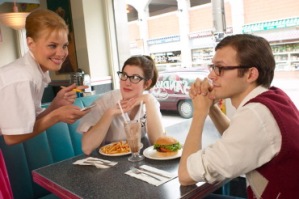 Setting up any type of business is challenging, but if you're planning on working with the public there's a few additional issues you'll need to address. Most importantly, you're going to need to understand the legal requirements involved.
Failing to do adequate research prior to starting your business could lead to serious financial and reputational damage in the future. So, if you want your start-up to be a success, here you'll discover everything you need to know about the legal aspects associated with businesses working with the public:
Establishing whether you need a license.
Before you open the doors to your business, you'll need to establish whether or not you need a license. If you work within a business in which your actions could affect the safety of members of public, it's more likely you will need a license of some sort. Examples include working within hospitality or catering industries.
If you're in any doubt, it's worth contacting your local council to find out if a license is required and how to go about obtaining one.
Making sure you're adequately insured.
Insurance is something every business needs, but there's a lot of different types available. One of the most important types of insurance you'll need to invest in when dealing with the public is Public Liability Insurance.
If a member of public is injured on your premises, it could result in legal action. You may be required to pay compensation if you're found to be at fault. The legal fees and cost of the compensation could amount to hundreds of thousands of pounds depending upon the severity of the incident. Is this something you could afford to pay out? As a start-up business funds are likely limited, so Public Liability Insurance is something you're definitely going to need.
There's a lot of different companies offering Public Liability Insurance, so it's worth comparing your options. All policies are different and some may not be as comprehensive as you think. Therefore, you should always read through the terms and conditions of the policy before making a decision. You should also ensure you're choosing a company with an outstanding reputation such as Trade Direct Insurance.
Understand your health and safety obligations.
Health and safety should be one of your main priorities when dealing with the public. Whilst your Public Liability Insurance should cover any compensation and damages incurred on your premises, ideally, you'll want to prevent accidents in the first place.
As an employer, you'll be responsible for assessing any risk to customers and employees. However, you don't just need to see what risks may be present – you also need to take adequate preventative measures to avoid them.
If you're found to have ignored potential safety hazards, even good insurance won't protect you from having your business potentially closed down.
Other things to consider.
As well as the legal implications of dealing with the public in business, you also need to ensure you're hiring the right employees.
There's certain skills your staff will need to have in order to offer the best possible customer experience. Patience, positivity and attentiveness are just some of the skills they'll need to demonstrate. Customer service has become a vital part of every business so if you want to be successful, you're going to need to ensure you have a strong, efficient customer service team in place.
Overall, setting up a business which deals with the public does pose numerous risks. It's vital you do as much research as you can into the legal aspects in order to avoid ending up in potentially serious trouble with the law.