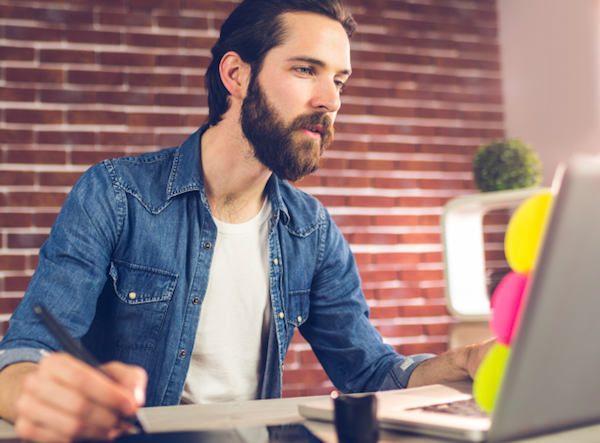 by Liam Martin, Co-Founder and Chief Marketing Officer of Time Doctor
As a small business owner, it can often feel like you have 1,001 things to do in the run of a day, and not nearly enough hours to get everything done. You really don't need to have this kind of stress. Running a business is stressful enough, and it doesn't have to get any worse when all you have to do is begin outsourcing a lot of the little jobs that are keeping you from doing the much more important jobs.
With this in mind, let's take a look at eight things that small business owners should outsource:
1. Social Media Management.
These days, social media plays a huge role in just about any business, so it is important to devote a certain amount of time to it daily. But, it can take quite a while to post things, and you could spend that time doing more important things. Find someone else who can take care of all of your social media management for your business. You won't have to worry about missing posts, and you will know that all of your social media content is always up to date.
2. Administrative Work.
There always seem to be a million little administrative things to take care of, and you don't always have enough time to do it all. Hire someone else to worry about these things, so you can concentrate on actually running the business. Tasks that can be assigned to someone else include answering calls, handling emails, scheduling tasks, and even taking care of some of the social media work from time to time when necessary. When you look at the pros and cons of outsourcing, you will see that there are plenty of pros and virtually no cons.
3. Website Maintenance.
You can spend a lot of time on website maintenance. In fact, you could spend several hours daily on it, making sure that everything is always updated. Rather than waste your own time on these details (which are important but not as important as others), it is wise to hire a specialist who can take care of all of your website maintenance, design, etc. You will never have to worry that your site is being neglected, and you won't have to do all of the work yourself.
4. Photography and Videos.
Not everyone is great at taking photographs and making videos. But, these are both things that every business will need at some point, for marketing and advertising purposes. Again, these are things that are best left with professionals who know what they are doing, and who can create amazing images and videos for your business. Plus, they already have the equipment, so it is one less thing that you will have to pay for. If you do it all yourself, you can expect to shell out thousands for gear.
5. Marketing.
Many business owners think that all of the marketing duties are supposed to fall on them. This is actually not the case at all. As long as you hire someone who specializes in marketing, you have someone who can take on all of this work and free you up for other things. This is great for those who don't have a lot of marketing expertise, but need to have great marketing campaigns for their businesses.
6. Taxes and Legal Work.
If you aren't an expert with taxes and legal work, let others do the work for you. When it comes to running a small business, there are all kinds of tax laws you may not be aware of, as well as legalities. It is best to hire professionals who are trained to do this sort of work, especially if it isn't something you are trained in. Taxes and legal stuff are the last things you want to end up making mistakes with. Leave these things to the professionals.
7. Communications.
One of the most important aspects of any business is communications. Unfortunately, it is also something that small business owners don't always have time for, and they end up missing out on potential clients because they have drafted a document that doesn't communicate things properly. It is better to hire a PR specialist who can take care of all communications for you, and do it right so you gain customers and clients rather than losing them because of poor communication.
8. Techie Stuff.
In addition to having someone taking care of your website, it is also a good idea to hire an IT person to handle all of your tech stuff. In the beginning, you might be able to do everything with your laptop or mobile phone. But, as you grow you will find that you need more tech that you don't really know how to use. An IT professional will actually help you save money in the long run by making sure that you have a good system that works for your business.
Liam Martin is the Co-Founder and Chief Marketing Officer of Time Doctor where he focuses on helping businesses build and scale remote teams concentrating on process design and outsourcing. In his spare time Liam takes speaking engagement on how to become a more productive student throughout universities in Canada and the U.S.