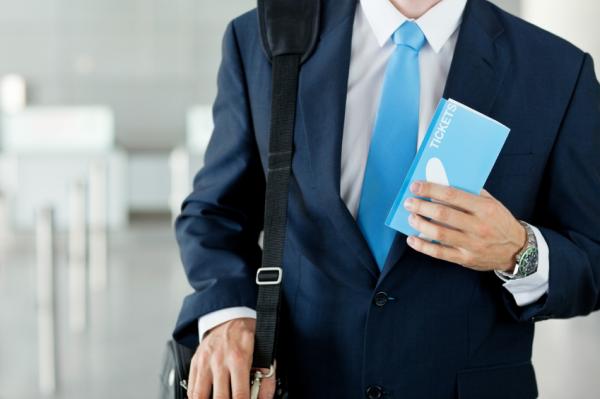 Travelling for business can become an expensive affair, especially when you have to do it quite often. Unfortunately, expensive as business travelling may be, it cannot simply be avoided in some cases. Therefore, it is necessary to curb your overhead expenses and make the trip as cost-effective as possible.
If you are having trouble doing that, you will find the following tips helpful:
Book Early and Book Cheap.
You will probably be staying in town for a short time anyway, so don't waste money on an expensive hotel suite. Search for cheap hotels online and book well in advance for even cheaper deals. The same goes for booking flights as well. We know how business travelling is synonymous to "Business Class", but if you are looking to shave some of your expenses off, you need to venture into the realms of the Economy Class. If both of these little tricks sound like big readjustments to you, that's just because they are. Nevertheless, they are necessary if you have just started a business and don't want to go bankrupt!
Keep Your Luggage to a Minimum.
Travel light to save on expenses and headaches. Preferably, a carry-on and a briefcase should be enough. Since you are not going on holiday to an exotic destination, there is hardly any reason to bring along the big bags.
Bundle Your Airfare and Your Car Rental Fees.
For this one, you will need to do a bit of research as the offers and the bundles will vary greatly, depending on where you are travelling to. First, see if you can find an airfare-car rental bundle in the region and then compare to see if they are actually any cheaper than if you paid for them separately. Some offers are pretty good and you don't want to miss out on them, especially if there's a particular location that you frequently visit.
Choose a Hotel that Offers Complimentary Breakfast.
This is a tricky one as some hotels may charge you more for breakfast, but it could ultimately be cheaper than a hotel that has a lower rent but no breakfast included. The rule of thumb is that if a hotel is offering free meals at a slightly higher cost than a hotel which isn't offering any, you should take the first option.
Make the Most of Rewards Programs.
If you are a frequent flyer, most airlines will offer you loyalty points and you are supposed to make the most of those points by cashing them in to cut down on your business airfare. Discounts will always be there and free flights are not uncommon either. Hotels will offer you similar deals as well, as long as you sign up for the right loyalty programs. Just make sure that you stick to one or two specific hotel chains and airlines.
Even if you have the money to afford luxurious business travelling, it might not be a bad idea to scale things down a bit every now and then. In addition to saving money, it helps to keep things real.