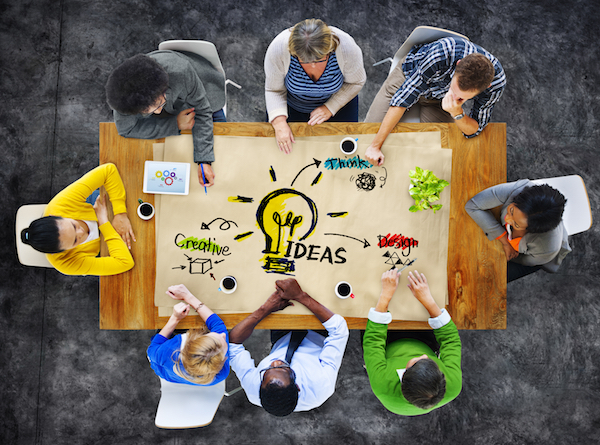 Although the New Year is almost two months old, you should not give up on your resolutions if they involve starting a new business. If you want to pursue that entrepreneurial dream, it is not too late.
Getting started can be scary, but these ideas can help you get your business off the ground this year:
Tech Consultants.
Do your friends call you a 'tech geek' and come to you when they are having issues with their mobile devices or networks? If so, you could very possibly start a successful tech consulting business.
There are many strides being made in the technology industry, and many companies are looking to keep their workplaces integrated as new technologies are introduced.
Other budding entrepreneurs have a lot to deal with when they are starting their businesses, and often overlook some of the more important aspects of IT as it relates to their business. Your tech consulting service could provide these businesses with technology solutions that could help make them more efficient and profitable.
Estate Appraiser.
Sometimes people need to liquidate the contents in their home due to divorce, inheritance or other life situations. This is where a business for estate appraising and sales would be beneficial.
In most jurisdictions, you do not have to be licensed to start a business as an estate appraiser. However, research the requirements in your area to be sure.
As an appraiser, you would organize the valuation and sale of the contents of a property. After establishing prices for the items that are for sale, you would need to plan and advertise for a day when the public can purchase the items.
After the sale, you are paid a commission based on the gross sales, and the owner of the home is relieved to be free from those unwanted items.
Home Improvement Contractor.
Do you have plumbing, electrical or landscaping skills? Do friends and family contact you when they want to find a tradesman for minor home renovation projects? If you go down this route, you will need to have proper qualifications and insurance before you can legally advertise your services.
Senior Errand Service.
Although many businesses tend to focus on millennials, you can create a business that helps you stand out from the crowd by catering to the older population. People are living a lot longer, and that opens a new target audience.
A senior citizen errand service is an excellent business opportunity because you can assist those who are still considered independent, but can no longer drive themselves where they need to go. You can provide a concierge service in addition to the errand service, where you provide services such as:
Bill paying assistance

Meal preparation

Grocery shopping

Companion services
Social Media Consultant.
Are you a social media expert? Do you 'tweet', 'snap', 'like' and 'follow' extensively? If you understand the inner workings of social media sites, you could start a social media consulting service for businesses.
Most businesses are familiar with large networks like Twitter and Facebook, but may be less familiar with or have trouble gathering a following on platforms like Snapchat, Pinterest and Tumblr.
Now more than ever, people are trading in their jobs for full time businesses, part time businesses and side gigs. Get started on your entrepreneurial journey today.