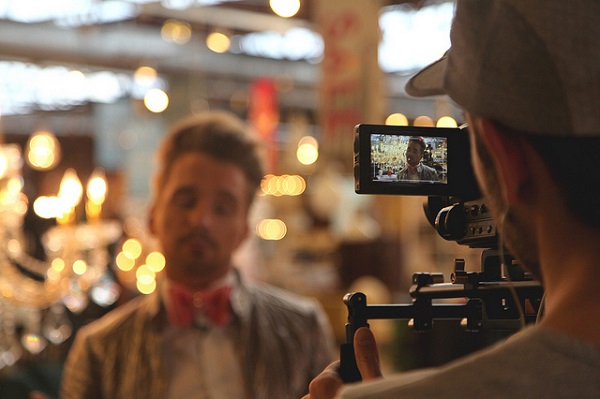 Video marketing is currently huge, and with so many businesses picking up on the power of film when it comes to advertising their brand, products and services, it makes sense for start-ups to make sure that they keep up. However, making videos for marketing can be expensive when you factor in things such as equipment, studios, and hiring camera, lighting and sound operators.
Thankfully, there are much cheaper ways to make your marketing videos. These are:
Use Your Smartphone.
Really, it's a simple as that – many smartphones today possess cameras that are certainly of a high enough quality to take excellent marketing videos. Smartphone videos can make the best choices for social media, especially as they are more informal, and this tends to be the most popular type of video that users like to watch on social media websites such as Facebook. Smartphones also come in handy for taking Facebook Live videos, and if your business is on Snapchat, then you'll need a smartphone to upload your videos there.
Hire a Professional.
Depending on the type of videos that you would like, you may be able to hire a professional at an inexpensive rate. For example, Spiel offer animation and a range of further marketing video options, or you may be able to hire a freelancer, who can work on a pay-per-task basis and will cost you less than having an in-house video marketing team.
Keep it Simple.
One of the biggest mistakes that many business owners make when creating marketing videos is being too extravagant. Perhaps you want some cool special effects, or maybe you're considering hiring actors for your short marketing film. But, when you're running a start-up on a tight budget, these can quickly put a dent in your business bank account. Instead, remember that some of the most powerful video marketing campaigns are also the simplest.
Edit Your Own Videos.
Today, with so many free applications and software packages available for editing video clips, there's really no reason to pay a professional editor. If you're not sure how to edit, there are also plenty of articles and simple how-to-guides available online that will help you to quickly teach yourself the basics.
Don't Overdo It.
Don't make the mistake of thinking that in order to be successful with video marketing, you will need to be churning out multiple videos per week. Instead, focus your marketing approach around a variety of different content types, and make sure that on the days that you're not uploading videos, your customers and followers still have some fresh content to explore in the form of blog posts, pictures and more.
Start a Vlog.
Lastly, depending on the type of business that you run, a video blog can be an excellent marketing method. Vlogging is quite easy to do, and it's cheap, too – all you need is a webcam, a microphone and some video recording software, all of which tend to come built in to modern laptops, computers, and tablets.
Video marketing doesn't have to be expensive for it to be effective!