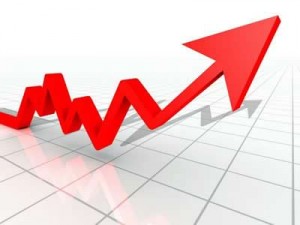 Are you looking for ways to improve your lead generation strategies? The internet makes it much easier, faster and more affordable to attract shoppers and customers who may be interested in what your business has to offer them. However, some businesses fare better than others when it comes to this type of activity.
If your business is not getting the results you planned for from your lead generation activities, you should take note of the following tips:
Education and Training.
You may be failing at online lead generation because of a lack of knowledge in this area. If this is the case, you need to rethink your approach and consider improving your business skills and marketing skills through an MBA in information technology course, or a similar program. An MBA information technology program is the perfect solution for business owners who have a limited amount of time to study each week.
Plan, Build and Refine Your Lead Capture Process.
Developing an efficient lead generation system requires a certain amount of planning and you need to be aware of all of the steps required to make your lead generation activities more productive. Once you have a solid process in place, you need to build this system and continually refine it to get the best results possible.
Invest in the Right Tools.
A wide range of tools are available that make it much easier to create an online lead generation campaign. Research tools and lead capture tools, also known as autoresponder systems, automate this process for you.
A modern autoresponder allows you to easily capture your leads contact details, automatically add them as subscribers, and interact with your leads during the opt-in process. It also allows you to communicate with your leads whenever you wish in the future. Some autoresponders are better than others and the price of each of these systems varies, so it's a good idea to research each product and seek advice from other users of these applications.
Marketing and Advertising.
Your initial contact with potential customers and shoppers is crucial. This is why you have to identify the best marketing channels to reach these individuals and create marketing campaigns that resonate with your ideal customers.
Once you achieve this, you should send your leads to a professional landing page that entices people to subscribe to your subscriber list. It can take some time to find out what you should include in your landing pages, so you need to test this aspect of your lead generation process.
You can do this through A/B testing where you create and rotate a number of different landing pages, to find out which type of landing page generates the most subscribers.
Every business with an online presence needs to build up some type of list of business leads. This approach makes it much easier to keep in contact with potential and existing customers, allowing you to build a great relationship with these people. This is why it's vital to take heed of each of the tips above.