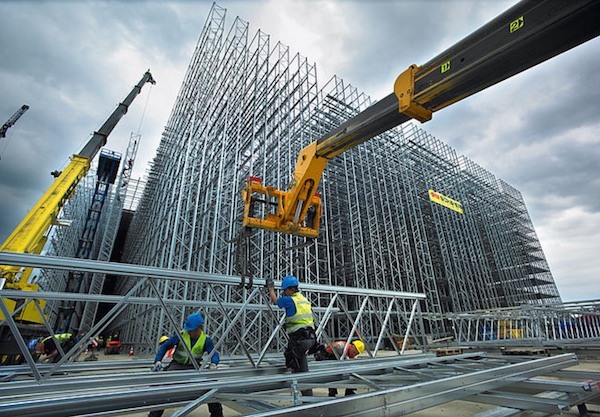 When it comes to setting up your first business, you usually think of ideas that are close to home. For example, if you're great with computers then you might start up a blog or similar website that provides content for readers. It's cheap to start up, you can get creative with your ideas, and there's no risk to consider if your first idea fails. Thanks to the low barrier of entry, something like starting a blog can be profitable yet cheap.
Another example would be a small business. Not everyone has huge amounts of savings stored up to use for a business, but thankfully, starting a small-scale business from home is relatively easy. There are many people on websites such as Etsy who sell hand-crafted art pieces and miniatures from the comfort of their home. It's easy, it makes money, and you are using your skills to make money.
It's relatively easy to begin.
Perhaps that's why a lot of young people see construction as their first potential business venture. It doesn't take much to start up, the knowledge to start is readily available, and it's the type of business you can invite friends and family members to participate in. The only major hurdle you have to overcome is to apply for various licenses and permits that are required by law. For example, you need to have permits that show you understand how to handle health and safety on a construction site, you need to have permits by your local authorities or council to build for a client, and you also need other health and safety licenses such as dealing with asbestos and gas safety.
Once you pass that hurdle it's smooth sailing. You simply advertise your services locally, wait to receive calls, and then carry out the works. There are of course a couple of ways to improve your chances. For starters, marketing online is a great way for people to find your business if they are in your area. You don't have to get advanced and go on social media, start a blog or buy advertising space. You can get by with just listing your business in local directories, such as Google Maps. Many local construction companies opt to use local directories as well, such as Yellow Pages or newspaper advertising.
Hiring employees is also much easier than you might anticipate. If you don't go the route of hiring friends and family members who are DIY-savvy, you can always hire locals. There are plenty of people all around the world that understand how to do their own DIY home improvements, so with a bit of training and motivation, they can pick up health and safety basics and other skills to match their current level of experience. If you need specialised services such as an electrician, you can simply hire them and outsource professional work that your employees can't undertake.
It's hard to grow.
The major problem with a construction business is growth. It's very hard to break out of the home improvements market unless you have a significant amount of funds or you start taking on more employees to handle simultaneous contracts. The issue is that home improvements do not have the same profit potential as something larger such as a skyscraper construction company unless you work multiple contracts at the same time. In addition to that expansion problem, a construction company usually doesn't grow from doing residential upgrades to taking on contracts from big-name companies.
If you want to grow your construction business you need to speak with financial advisors to get the funding required for something greater. If you take on larger jobs, construction invoicing can be one of the most useful services available to you. This is because there are a lot of costs involved when taking on contracts, and working purely off your business's income can be risky. As a result, having a portion of your contract invoice paid up front can help you pay for unexpected costs and maintain your equipment to ensure the job is done.
As mentioned before, another way to grow your business is to simply expand the number of jobs you undertake at once. This can be achieved with excellent human resources planning and enough staff so that you can have multiple locations being worked on at once. In other words, you need to double your staff to take one two simultaneous contracts and triple it if you want to take on thrice the amount. This could get expensive, so it's recommended that you take out a loan to be able to sustain the growth for an extended period of time. If you decide to expand your business and experience and you suddenly stop receiving contracts, it could spell a disaster.
It's not a straightforward business.
Construction is one of the most volatile industries you can get involved with due to the amount of variation between jobs. For instance, a client might request something out of the ordinary for you and, after calculating all the costs, the profits could be tempting enough to take on something that usually isn't on your list of services. This might prompt you to hire extra workers for the job, outsource some services or even learn a few new skills yourself. Whatever it is, you always have to be on your toes when it comes to construction because your aims and goals can change at any time.
When attempting to expand your business, the biggest gamble you could take is to accept a contract that is outside of your scope. It makes sense to tackle contracts that are out of your comfort zone, but it could potentially destroy your business's reputation should you fumble something and fail.
Are you ready to start?
If you feel like you have the ability to adapt and learn on the fly, then you might be the perfect candidate to lead a construction business. If you have the willpower to succeed, you could turn a humble home improvements business into a globally recognised construction powerhouse that deals with high-profile clients.