Attention Healthcare Administrators: These Technologies Can Keep Your Facility Competitive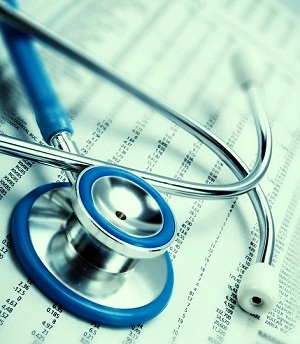 If there is one thing that can be said of living and working in the 21st century, it would be the impact technology has had on literally every aspect of daily life. If you hold an MSHA degree (master of science in health administration) then some of these bits of technology can make your life a whole lot easier.
Not only is technology vital to healthcare but the right technologies can keep your hospital or healthcare facility competitive. Let's look at a few of them:
Applications for Smartphones, Tablets and Laptops.
When it comes to a healthcare facility, there is nothing quite as important as being accessible.
Whether your doctors and nurses are on duty or on-call, it is imperative that you have a reliable way to reach them with pertinent information when needed. Years ago, this was the ever-present beeper that doctors and nurses wore so that they could be paged when their input or presence was needed.
Today, technology has expanded to smartphones, tablets and laptops that can do so much more than ask for a call back. Specific records and patient data can be digitally transmitted so that the doctor or nurse has a ready answer when making that call.
Telehealth – Especially in Rural Areas.
One of the major problems hospitals have is being accessible to patients who live in rural areas. Also, communicating with doctors who are not on the hospital grounds can be a major issue in a crisis. From video conferencing to a telenurse program, communications technology should be very high on the list for any healthcare facility that wants to be competitive in this dog-eat-dog world where several institutions are vying for the same consumer base.
Secure State-of-the-Art EHR System.
As a graduate student working towards an online masters in healthcare management, you had an opportunity to survey some of the latest advances in Electronic Health Records. If you began as an RN, chances are you even had the advantage of working with EHR systems in the past. These need to be ultra-secure so as to protect patient privacy, so knowing what to look for when choosing EHR for your healthcare facility is of vital importance.
Social Media Engagement.
There probably isn't a grad student from any highly ranked university who isn't familiar with just how important social media is to reputation. When it comes to being a hospital or healthcare administrator, it is one of your duties to keep your facility's reputation free from blemish. That's what will keep you ahead of the competition and in large cities where there are potentially dozens of competitors, an impeccable reputation in the community is crucial.
From imaging technology to technology for operating rooms and diagnostics of all kinds, the only real way to stay one step ahead of the competition is to offer state-of-the-art technology that is above and beyond what other facilities have to offer. Concerned about cost? Stay competitive and the money will come right along with all of those patients who choose you above the others. Can technology do all that? Yes, it can.

Young Upstarts is a business and technology blog that champions new ideas, innovation and entrepreneurship. It focuses on highlighting young people and small businesses, celebrating their vision and role in changing the world with their ideas, products and services.