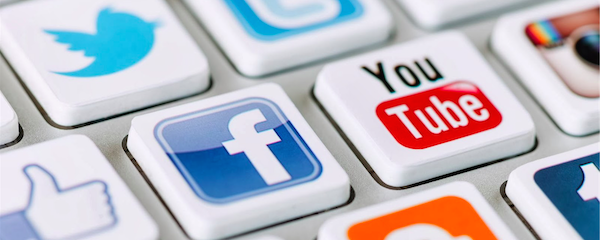 by Raghav Mathur, VP Strategy, Partnerships & Business Operations, G/O Digital
Social media marketing – every small business owner has been told time and time again they must do it. Anyone who has a Facebook account can set up an ad campaign in a snap, and even target specific audiences based on a variety of characteristics. It's affordable, effective and has almost no barrier to entry. At first glance, it seems like a no-brainer to do it yourself and save some money along the way.
However, what is frequently misunderstood is how much time it takes to properly manage a social marketing campaign. Audience segmentation and strategy requires research and ongoing attention. Calculating the return on investment (ROI) of those efforts can be a challenge.
Most people know just enough about social media to feel confident at the controls. Is it possible to get the same results as a hired pro? Could the benefits offset the cost of outside help? Let's examine the most important elements of a strong social media marketing strategy and assess the real cost of implementing in-house versus bringing on an expert or agency for help.
When you have 170 hours to spare…
The amount of time and effort required to manage a campaign is often underestimated, and it's easy to fall into the trap of thinking social media can be done by the business owner or intern. Sometimes the duty is assigned to an existing staff member as an added task to their regular duties – something to handle in their downtime. Unfortunately, a strategy that produces results, (meets measurable goals) can't be treated as an afterthought.
A successful social media strategy requires a full-time, dedicated person or a team with the knowledge and skills to keep it all in sync. Creating a unified, engaging voice across platforms is an expert skill. An experienced social media manager spends time planning and developing content and posts, monitoring for comments on all profiles, responding to feedback and customer questions, analyzing performance, optimizing tactics, creating new copy and imagery and paying attention to the little details. If you want to see a positive return on an investment, you invest a solid chunk of time each day.
Get real about where your money is going.
Most often, the decision to keep social media efforts in-house is based on budget. On the surface, DIY looks like a great way to save money. But time is extremely valuable – especially for business owners. Calculate what an hour of your day is worth, and suddenly managing social media yourself isn't as no-cost as it sounds. In nearly every case, a dedicated social media manager will be more efficient and less costly. The average social media expert will expect a $40k – $60k salary. The bonus is that you will have someone whose role it is to focus only on managing social accounts, therefore they'll be much more effective.
What are cost and benefits of engaging with an agency for help? While the fees will vary depending on campaign goals, a package comparable to hiring a single full time employee averages around $3k per month (or $36k annually) – that is significantly less than the usual annual salary of a full time individual, without even factoring in the additional overhead of an in-house employee. The savings are obvious, but there is more to consider as well.
With an agency, you get a team and that means the collective knowledge of the people on the team and their experience from past campaigns. An agency will have the power to build on what has been successful for businesses like yours and apply those insights as they build your strategies. A large part of social media success comes down to having a pulse on the constantly changing world of digital, from algorithm and platform changes to shifts in trends and best practices. Agencies excel in this arena.
Goal setting is the secret sauce.
Goal setting should be a priority in any marketing strategy and social media is no exception. Informed goal setting is another area where agencies have an advantage. With a DIY approach, you might set a goal of 10 new sales per month and accomplish 15 sales in one month. Exceeding your goal by 50 percent sure sounds like a win, but how do you know the average for your industry isn't three times what you're getting? While you're patting yourself on the back, your campaign may be greatly underperforming. An agency partner will have knowledge of industry performance standards along with the experience to quickly assess your efforts and how to improve.
Any conversation about goals and measures of success also must touch on identifying what determines a positive result. Likes on Facebook are nice, but are they bringing people through your door? Is your brand recognition growing? Are you seeing repeat customers and fostering loyalty? Is the content you're putting so much time into being enjoying and shared or going unseen? Impressions are helpful but conversions are your life blood.
You're going to do it, so do it right.
There's no question every business in today's environment is going to employ in a social media marketing strategy. Social channels are important vehicles in involving your target audience in your brand's voice and story. Both DIY and partnering with an agency have benefits. Evaluate your options with an open mind and reasonable expectations. You may find you are able to invest less and get more.
Raghav Mathur is a strategy development expert with more than 15 years of experience developing and executing business strategy. As the VP Strategy, Partnerships & Business Operations at G/O Digital, Mathur guides G/O Digital's growth as an award-winning digital marketing agency. Mathur specializes in growth strategy and scaling operations for early-stage and rapidly-expanding online businesses, including eCommerce, digital marketing and technology. Follow G/O Digital on Twitter at @GoDigitalMktg.