by Vitaly Petritchkovitch, Director of Marketing at Audiobooks.com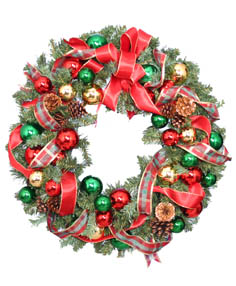 December is a critical time for app marketers. With the Christmas holidays looming, it's time to take a good, hard look at your strategy. Perhaps you didn't see the numbers you were hoping for after Black Friday and Cyber Monday, or maybe you want to keep some great momentum going.
The best place to begin is with a little soul-searching, keeping your goals and budget in mind. It may seem strange, but ask yourself if you really need to market during the holiday. Would your budget be better spent in January when advertising costs have started to drop? Maybe your best bet is to back off of holiday altogether.
But if the holiday season is indeed an important opportunity for you, here are three tips for marketing your app:
1. Build relationships.
Reach out to bloggers, forums and websites that specialize in promos and deals for advertising or co-marketing opportunities; the more early exposure you can get, the better. Also revisit affiliate and partner relationships and offer temporarily better rates for marketing promotions.
2. Constantly experiment.
Test your app store creative, your keywords, your ad spend and your email campaigns, and try holiday-specific offers with your SEM. If there's an opportunity to experiment, take it, and if there isn't, make one!
3. Keep closures in mind.
While the holidays are busy for marketers, they can also be slow for others. Know when business partners and critical coworkers are time off, and be prepared for the iTunes freeze. New apps and app updates will not be accepted from Dec. 23 – 27, so any releases should be submitted, approved, and scheduled in advance.
Above all, focus on the message, not the medium. Be it fun games or e-commerce, an app is merely a means to access something awesome. Primarily market what your app enables people to do or access, and don't lose sight of your product or service in the fog of holiday app marketing.
Vitaly Petritchkovitch is an entrepreneur with over 10 years of experience in the technology industry. With a passion for startups, Vitaly was involved in the launch of several digitally-driven businesses before moving into the role of Director of Marketing at Audiobooks.com. There, he puts his experience in strategic planning and brand management, online marketing, graphic and front-end design, and financial forecasting to good use.