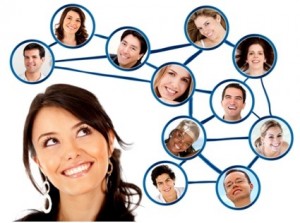 Influencer marketing is a great tactic that you can use to promote your business, along with social media marketing and modern content marketing techniques. It's a form of marketing that focuses on utilizing leaders who can drive your company's message into a larger marketplace. So instead of simply promoting yourself directly to a big group of customers, you can hire, inspire, and pay talented influencers who can help get the word out on your behalf.
Here's why influencer marketing has been embraced so dramatically by the business community:
Influencer Marketing Is Cost-Effective Marketing.
When it comes to brass tacks, well-executed influencer campaigns deliver. On average, a company could generate around $6.50 for each $1 that they invest into their in activities. There is likely to be some additional stabilization on the typical ROI, but today's remaining arbitrage will still be tomorrow's advantaged buy when it comes to influencer marketing.
It Boosts Your Reach.
Another reason why so many people are turning to influencer marketing is that it is a fantastic way to boost your reach. If you are looking for a new audience that you can connect with, and the business's social media presence is not doing enough, a strong influencer can help you gain more momentum. The more brand ambassadors that you hire, the better. Imagine hiring ten people who have a following of 2,000 people each, as an example. You've just gotten a lot closer to 20,000 people than you might have without access to their audiences. And if you've picked those influencers and their audiences carefully, those 20,000 people should already be pretty close to the end of your sales funnel.
It Helps Establish Brand Trust.
Being a highly respected company in your niche and being an expert in your field will definitely help you succeed in the tough world of business, so a lot of brands are using influencers who can help them shape digital conversations and keep them positive. More people will believe that your business is a credible source of high-quality products and services with the help of talented brand ambassadors who are respected in their own right. Have your influencers provide honest testimonials that will promote your company in a positive way. If they boast about their experience with your brand, other customers will likely follow suit.
An Influencer Gives Your Brand a Face.
Relatability is key, and communicating through influencers can give your brand a recognizable face. But what's more is that it can give your brand a relatable face — someone they know and trust, who shares the same interests that your brand would appeal to. In a sense, you're basically identifying your most ideal, satisfied, and vocal consumer persona, and hiring them to spread a message they're naturally invested in. And the best part is that this will naturally encourage others to do the same on their own.