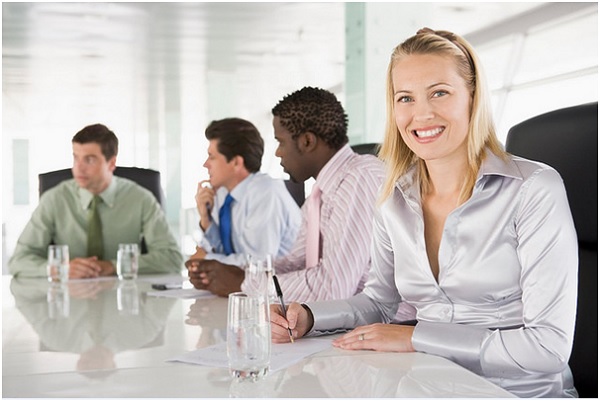 by Robyn Melhuish, Communications Manager at MedReps.com
For centuries, female crusaders have fought against gender inequality, and they've paved the way for the many freedoms women have today. While it's important to remember just how far we've come, it's crucial to point out the blaringly obvious inequalities still present in today's workplace.
The pay gap between males and females has long been a concern. Salary inequalities remain prevalent, especially in the medical sales field. Recently, my company, MedReps, performed our annual Medical Sales Salary Report and we found women take home only 80 percent of their male counterparts' salaries.
While it's important to continue fighting for equal pay, it's also crucial for female employees to push toward their own personal leadership and growth opportunities. No matter how far up the ladder you want to climb, it's possible to reach your personal career goals and rise above workplace inequalities:
How to discover your path.
There's no right or wrong answer for choosing a career path – there's just right for you. But when it comes to deciding which way to go, every opportunity should be available.
Diversified experience.
Some people are able to recognize a career path they're passionate about and hit it directly from start to retirement. For those of us who aren't so sure or who find our passions changing, it's important to try different positions to figure out where you'll be happiest and most successful.
Caitlin Pappas, Vice President of Strategic Customer Management at Johnson & Johnson Medical Devices Companies, did just that to reach her VP status.
"It was a zigzag path. I don't think it's possible or even a good idea for people to stay in one function and expect that they will rise to a leadership position. VPs in today's world need to have cross-functional experience, they are much more like general managers than single-function leads," said Pappas.
As Pappas points out, you can never expect you're going to rise to a leadership position – you have to be proactive. If you know the next step in your career, research the skills and knowledge you need to excel in that position. Find courses or other positions that will help you stand out among the crowd when it's time to apply for your dream position.
For those who aren't quite sure what the future holds, it's the perfect time to start searching for different roles. Whether they're positions within your current company or you've decided it's time to move on, don't be afraid to try something outside of your comfort zone.
Mentor guidance.
Navigating your way to the top of the career chain can be overwhelming and intimidating. Mentors are perfect for guiding you toward the position that's right for you.
Find a mentor who had a similar career path to help guide and prepare you for the struggles ahead. Whether it's in your current role or you've decided to move on, opening up to someone about your questions, concerns, and uncertainties will assist you in understanding what your next steps should be.
Stepping up to the table.
Women have natural talents and abilities that set them apart from male employees. Julie Brewer, Area VP of Sales for the Cardiac and Vascular Group at Medtronic, recognizes this and encourages women to bring their thoughts to the table:
"Female perspectives can drive higher results and higher engagement, which means they have the ability to bring a strong voice to the table," said Brewer. "It's important to step up, be confident and share that perspective."
Make your voice heard.
Brewer is right. It turns out, women do drive higher employee engagement. The previously mentioned Gallup survey found 32 percent of employees are engaged, and of those respondents, 35 percent of females are engaged versus only 29 percent of males. Companies who lean on women to drive engagement have more employees who are productive, profitable, customer-focused, and more likely to stay.
However, the opportunities women have to inspire change in the workplace decreases if their voices aren't being heard. Speak to managers in one-on-one settings about ideas for improving the workplace, offer your opinion in brainstorming meetings, and always remember to share your goals with leaders. Confidence is key when voicing your thoughts, so take advantage of educational opportunities to stay on top of trends and feel certain of what you're saying.
While women are still faced with many obstacles in the workplace, it is possible to reach any goal you want. Expand your skills, find a trusted mentor, and take courses for an extra confidence boost as you push your way to the top.
What advice do you have for women in the workforce who are fighting gender inequality? Let us know!
Robyn Melhuish, Communications Manager at MedReps.com, a job board which gives members access to the most sought after medical sales jobs and pharmaceutical sales jobs on the Web.