by Jay Connelly, Operations Executive at IASeminars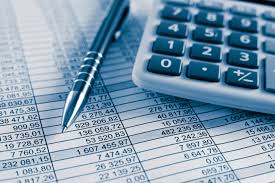 A business owner's work is never done – and between daily operational duties, juggling finances, overseeing advertising and marketing strategies, and keeping one eye on company growth at all times, running a startup can be demanding to say the least. When these jobs mount up beyond the point of being manageable, many SME owners make the decision to identify the sorts of intensive and time-consuming tasks they could benefit from outsourcing – accounting being one of them.
If you're considering outsourcing your company's accounting but are unsure whether this is the best route for you to take, we're exploring some of the typical scenarios in which business owners decide to delegate – and if any of these sound like you, now is the time to find a chartered accountant for your startup.
When admin is getting out of control.
As the owner of your enterprise, your time is, of course, best spent devising and implementing business growth and development strategies. Keeping your focus on the 'big picture' aspects of company ownership is crucial, but made infinitely more difficult when there are also any number of day-to-day administrative duties to be completed. If these daily responsibilities include bookkeeping, which you'd rather delegate to someone else, hiring an accountant could be the solution to your unwieldy workload.
When you need professional advice.
One key reason many startups choose to hire an accountant is simply that there are some aspects of accounting they'd like to know more about, or tasks they wouldn't feel confident or comfortable undertaking without some professional insight. In the long term, you may find that you'd like to explore the range of IFRS training courses available to make any necessary knowledge accessible in-house – but it always pays to have an accounting professional available to you. This way, you can receive advice on any issues your company is facing, or have any opportunities to claim relevant tax relief highlighted to you.
When you're facing an audit.
The complex and potentially daunting process of undergoing an audit of your company accounts is something you shouldn't have to struggle through alone, if you'd feel more comfortable seeking advice and guidance from an expert. Accountants are ideally placed to help you navigate this otherwise complicated and confusing process, giving you complete peace of mind and even helping you to complete the work involved in an audit.
When you want to cut company costs.
In the early stages of growing a business, keeping overheads and outgoings to a minimum is essential – and when you hire an accountant for your startup, you can benefit from their expertise and experience. Limiting your expenditure will leave you in a far better position when it comes to growing your company and, by making small cuts where you can afford to, you may find that you've made some relatively large long-term savings.
When you want something back.
Understanding tax is essential when running a startup – and whether you need to know what you're required to give the government or want expert insight on what you're entitled to claim back, seeking the advice of an accountant is recommended. Relevant tax relief could allow your business to make some significant savings – and by hiring an accountant for your business, you can identify where you could lawfully avoid paying tax in the future.
When you're ready to grow.
As we've mentioned, accountants are incredibly valuable in terms of taking on laborious administrative duties and helping businesses to save money on their overheads – both of which afford entrepreneurs the welcome opportunity to spend more time on business development. However, accounting specialists can also provide a huge amount of value with regards to company growth opportunities – offering reliable and strategic insight on ways to allow your business to evolve through better business decisions.
Whether you're looking to save time or money or gain a broader understanding of business accounting, finding your own professional accountant is the first step to taking the stress out of organising your company's finances.
As Operations Executive at IASeminars, Jay Connelly is at the forefront of accounting and wider financial news and legislation changes, and is especially passionate about equipping up-and-coming accountants and providing influential and engaging training that makes a difference.