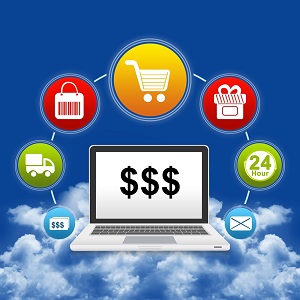 Take a closer look at the way you shop online and you will notice a pattern. There are some elements that we naturally look for from an online store before we eventually start our purchase decision making process. If you are starting your own online store or are running one already, paying attention to your own shopping habits can give you a lot of insights.
The elements mentioned earlier are among the must-have elements for every online store. We are going to discuss some of them in this article:
A Secured Site.
While there are still thousands of online stores that haven't implemented proper SSL security across the site, those who have are enjoying a nice boost in credibility and trust. We are getting used to looking for that signature green padlock icon on the corner of the address bar the moment we start browsing through product catalogues.
A secured site is a must indeed. Google and other search engines are now prioritizing secured sites over unsecured ones, so your online store will also enjoy a nice boost in SEO performance. On top of that, customers will be more reluctant to make a purchase when the checkout page is not properly secured.
Proper SSL security is even more important when you accept payments directly on your site. Speaking of accepting payments…
Accept Credit Card Payments.
This may seem like a basic element, but there are actually a lot of online stores that can't accept credit card payments for a number of reasons, even with so many merchant services now available on the market. An online store that only accepts direct transfer and checks will certainly find it difficult to boost sales.
As mentioned before, there are plenty of merchant services that will help you accept credit card payments. Highriskpay.com, for example, is a merchant service that specializes in high-risk payments. When you're selling items such as vaping gears or selling fantasy sport credits and membership, this is the merchant service you need to use.
The more credit cards you accept, the more credible your online store will appear in the eyes of customers. That said, accepting Visa, MasterCard and American Express is usually more than enough to drive sales and make the checkout process very user-friendly.
Proper Customer Support.
Not all customers will contact customer support, especially when you have a good workflow powering the online store. The fewer complaints you get, the better your online store is. However, when customers do need to complain, you need to be extra certain that they can do so easily.
An email customer support, a phone number to contact and even a live support directly on the online store are the alternatives to consider. Email support is usually more than enough, but offering live support will give you that extra competitive edge you need in today's market.
Make sure your online store has these three elements and you will find it easy to start banking sales and attracting more customers. After all, we naturally look for these three things when you shop online too.