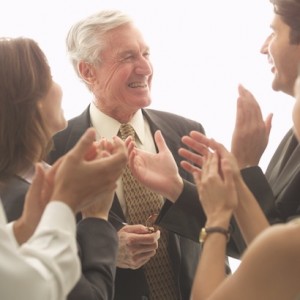 Running a business, you will be at the head of a team. It will be up to you to keep your team motivated, and this is in your best interest. A motivated team will work harder to make your business a brilliant success. They will be more productive, delivering a faster turnaround to customers and clients. As such, you should always see the reputation of your business improve.
However, we're getting ahead of ourselves and first we need to think about what makes a work team motivated.
And The Award Goes To…
Why do we celebrate the Oscars, Emmys, and Grammys every year? Musicians and actors are the only people who self-congratulate their industry on an annual basis. Why should they have all the fun? It's time to introduce awards into your business model. Many companies already have this with an employee of the month or week schemes. It makes people feel as though they are accomplishing things even in seemingly insignificant jobs. We suggest you go a little further than this and have an awards ceremony for the best employees each year. Here, you can recognize outstanding levels of achievement in the firm such as winning a key client. Or, the most amount of overtime given. It shouldn't just be an empty award either. There should be prizes and crystal awards for the winners. If you do this, you'll soon see all of your employees striving to be the best.
Hold The Door.
You should make an effort to ensure employees feel as though they have a say in how your business is run. This is all about making sure that you have an open door policy in your company. If employees have issues with how your company is run, they should be able to come to you. They should also feel free to make suggestions about how to improve the company too. The idea is to make them feel like they have a part in how the company operates. Due to this, they will take pride and responsibility in ensuring that your business is reaching the highest level of productivity. Arrange to have sit downs with employees once every few months.
Incentives To Work Hard.
You can give your employees other incentives to work harder in the office. This could be serious financial games or what is essentially the office equivalent of golden time. Golden time was getting time to do whatever you wanted during the school day due to good work. You can employ the same type of tactic in the office. This may seem like a silly idea, but it's not really. In fact, some of the biggest businesses in the world use this type of strategy to encourage motivation, including Google and Netflix.
Alternatively, you can aim for a harder approach with cash gains for the hardest workers. It just depends on whether you have the money in your budget to allow this possibility.
We hope you find these ideas useful in creating a motivated work environment for employees.