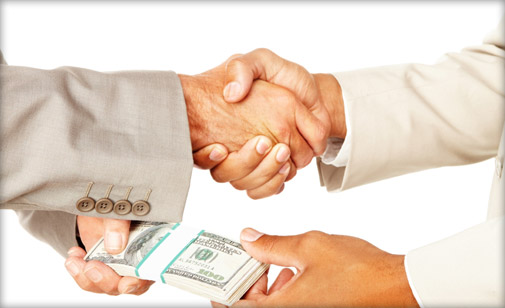 If you plan to be a successful entrepreneur then learning how to start a peer-to-peer (P2P) lending business will be very beneficial for you. Small business owners have always looked for funding alternatives due to the stringent and difficult policies of banks, especially after the great recession of 2008.
P2P lending is when there is a social lending between two parties; it can also be considered as a form of crowdfunding. Let's help you answer the most asked question of 2016, how to start your peer-to-peer lending business.
Check Your Cash Before You Check Their Cash.
Do a credit history check before you anybody a loan, even if they are your friends. The truth is that banks have solid reasons to deny loans at times, and you must know why a bank denied so that you do not make a mistake. Have a look at the person's credit history to be sure of things. For a P2P business you need to have a steady flow of money. How will you lend it if you run out of it?
Get Yourself a Platform.
Most P2P startup business owners prefer setting up their office at home. This helps save money on the rent; you can use that money to make a website. The website will be your main platform through which you'll be automating the application submission and screening process. You can also use social media platforms since a large number of people are on the web.
However, P2P mainly works on relationships as you'll be available to your friends and family first, so see how you can reach them.
Encourage Presentations From Applicants.
A presentation is just your applicants presenting their case highlighting why they need money and why the loan should be granted. You should encourage presentations as this will help attract more applicants too. These presentations will also help you make an informed decision.
Diversify Your Earnings.
There are many ways you can earn from your P2P lending business. You can charge interest on the amount given in addition to application charges and fixed borrowing fee. In addition to this there can be charges for late submissions etc. However, don't end up being too expensive.
Get Lending Partners.
Instead of riding it out solo, get in touch with other lending partners so that your loaning product line has more variety. One of the best things about the P2P lending industry is that some businesses allow people reverse-bidding on interest rates for a loan. If the opening bid is $10,000 load with interest rate of 18% other lenders might counter the interest rate with only 6%, making the applicant think twice.
Know the Risks and Plan Accordingly.
People resort to P2P lending options because they've been refused by banks. This should tell you that all your clients are potentially a risk. Put the interest rate higher to counter the higher risk level and screen very carefully. Other risks include your servers who'll get constantly hit by hackers for sensitive information, in order to be secure you need to hire a professional. Lastly you should have an official legal representative, one who you can call for help anytime of the day. You can also use one of several platforms specifically designed for P2P businesses. They are made to make things easy.
So there you go, now you have an idea on how to start a peer to peer lending business. You can leave a comment if you have any more questions or if you'd like to add your own personal experience on the matter.